China vehicle sales to grow 5 percent in 2017 as tax cut reduced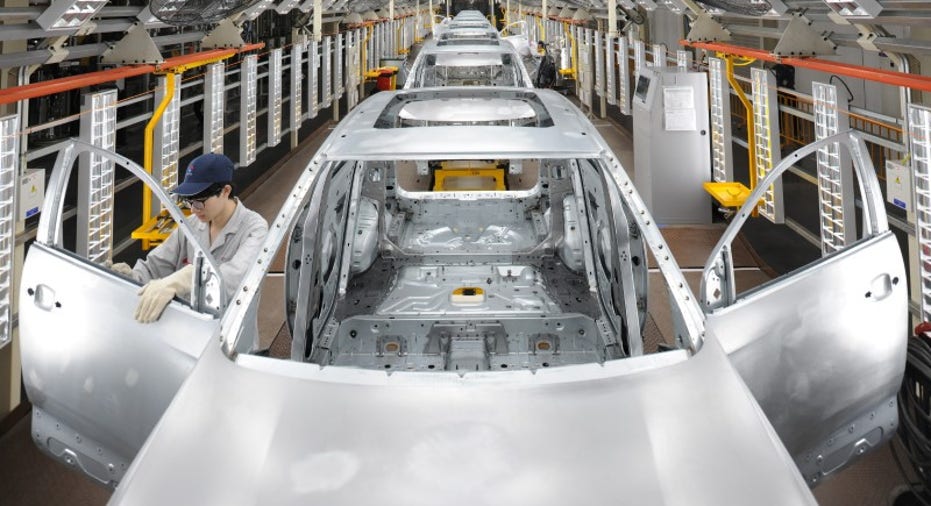 China's vehicle sales jumped 13.7 percent in 2016, the fastest pace in three years, thanks to a tax cut on small-engine cars but growth is expected to slow this year as the incentive is reduced.
China's auto market, the world's largest, grew to 28 million vehicles in 2016 and will likely climb 5 percent in 2017 to 29.4 million vehicles, the China Association of Automobile Manufacturers said on Thursday.
Due to tax incentives and other promotional factors, "monthly sales clearly grew year-on-year for every month with the exception of February, with cumulative sales and production growing in a straight line," said Chen Shihua, a spokesman for the association.
The sales tax on cars with engines of 1.6 liters or below was cut to 5 percent from 10 percent in late 2015, giving the auto industry a much-needed shot in the arm as the economy slowed.
The tax will rise to 7.5 percent for 2017, before returning to 10 percent next year.
Analysts and industry insiders have noted that an initial plan to allow the policy to expire outright on Dec. 31 led many consumers to rush to buy cars in 2016, pulling forward sales and hurting prospects for 2017 growth.
Sales of electric and plug-in hybrid vehicles, which rose 53 percent to 507,000 units last year, could also ease in 2017 as subsidies for passenger car sales in the segment are cut by a fifth, part of an effort to wean automakers off the payouts by 2020.
The sport-utility vehicle (SUV) and multi-purpose vehicle (MPV) segments, which grew rapidly in 2016, are expected to be a bright spot this year as overall growth slows, according to the industry association.
Honda Motor Co <7267.T> outpaced its major competitors in China last year with a 24 percent rise in sales, mostly due to a fresh models in the SUV segment. 7267.T>
(Reporting by Cheng Fang and Jake Spring; Editing by Sunil Nair)