China Turmoil Won't Stop Nike, Under Armour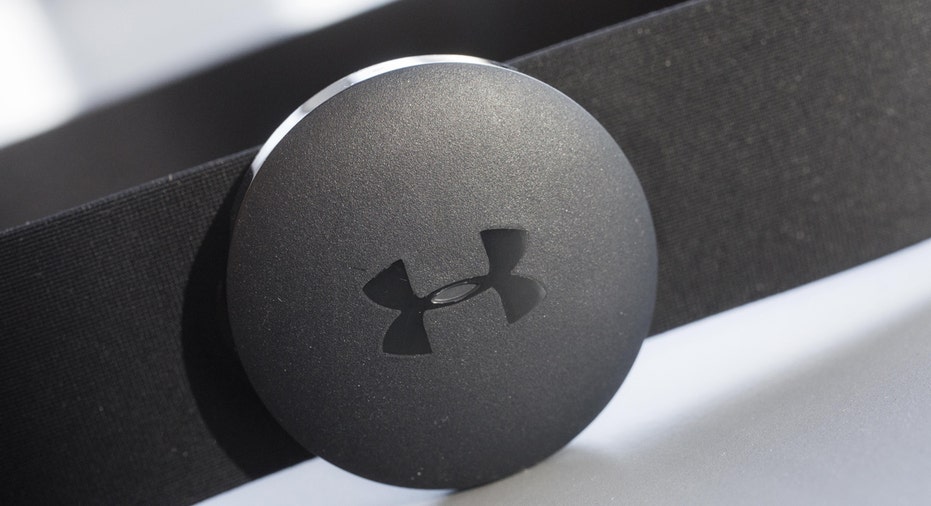 China's plunging stock market sent Wall Street into disarray on Thursday, but the volatile economic landscape shouldn't derail sports apparel brands Nike Inc. (NYSE:NKE) and Under Armour's (NYSE:UA) plans to expand their business in the international marketplace, experts tell FOXBusiness.com.
Trading in China lasted just minutes on Thursday after an immediate selloff triggered a government-implemented "circuit breaker," which temporarily shuts down equity markets to avoid panic selling. China's market instability stoked fears on Wall Street and triggered a similar selloff. The Dow Jones Industrial Average was down more than 340 points as of 3:50 p.m. ET. The NASDAQ composite fell more than 130 points, while the S&P 500 lost more than 40 points.
Both Nike and Under Armour have identified international expansion as a key driver in their respective bids to hit ambitious revenue targets. Nike's current projections call for $50 billion in global revenue by fiscal year 2020, while Under Armour CEO Kevin Plank says his company will reach $8 billion in revenue by 2018. Both companies have aggressively targeted Chinese consumers with a bevy of new stores and product launches.
Analysts are confident this week's volatility won't impact Nike and Under Armour's plans for a lucrative, long-term presence in China, the world's second-largest economy. Recent history has shown that companies with innovative products and devoted fan bases can survive – and even thrive – in an otherwise unstable economic climate.
"[Nike] is just so hot right now. They're putting a ton of great product into the marketplace that continues to drive it," Edward Jones analyst Brian Yarbrough said. "I think back to even '08 and '09 and the economic recession we had in the United States and think how well Apple did through all that. If you have, just have great product that's really hot, that's one of the ways you can drive through this."
Nike's stock price reached a record high in December, hours after the company beat analyst estimates with earnings per share of $0.90 for its second fiscal quarter of 2016. The Oregon-based sports apparel giant recorded 2Q China sales of $938 million, a currency-neutral 28% increase from the same period a year earlier. Currency-neutral futures orders increased 34% in China over the same three-month period, even as the country's economic slowdown caused other retailers to struggle in the region.
Nike investors will have more cause for worry if China's issues continue through the summer. Even then, currency devaluation is a bigger concern than slowing sales, and Nike has already proven its ability to deliver strong results despite currency headwinds.
"Over the next six to nine months, if we're still talking about this and things are continuing to worsen, I do think you'd probably expect there could be some impact there," Yarbrough said. "The impact's going to be the currency devaluation, and then when you go to convert that back to dollars, that's not going to help you either. That could be more of an impact than the actual business really slowing down."
Meanwhile, Under Armour produced its first-ever billion dollar quarter in 3Q 2015, its most recent filing. The company's international revenue jumped 52% year-over-year to $130 million.
During an Wednesday interview with FBN's Liz Claman on the floor of the Consumer Electronics Show in Las Vegas, Plank downplayed the impact that signs of international instability, such as North Korea's purported test of a hydrogen bomb this week, would have on the company's outlook.
"It's terrible and unfortunate. But regardless of what happens, football will be played in the fall, baseball will be played in the spring, life will go on," Plank said.
China's market struggles shouldn't have a major effect on whether consumers are willing to shell out money for Nike or Under Armour products, according to Matt Powell, vice president of NPD Group's sports industry analysis division.
"It seems to me that China volatility has little to do with the sneaker consumer. I don't expect much impact," Powell said.