China Scoops Up Top Spot in Ice Cream Market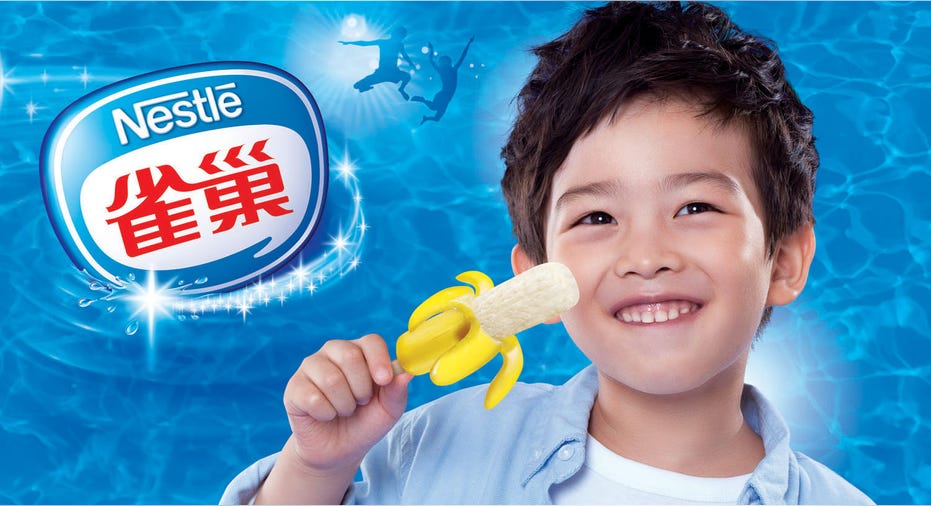 New research reveals China has scooped up the top spot in the global ice cream market, overtaking the United States who has melted and is now behind the world's leader in sales.
According to Mintel, a London-based market research firm, between 2008 and 2014, the total market value for ice cream in China has nearly doubled, soaring by 90%, reaching $11.4 billion. Meanwhile, the U.S. grew at a much slower rate, climbing by 15 % over the same period, topping out at $11.2 billion.
"Disposable incomes have rocketed in China, enabling consumers to splash out on so-called luxury non-essentials like ice cream. More people can now afford to buy a fridge-freezer for their home - especially out in rural areas – encouraging more people to take ice cream home to eat and share, rather than just eat it on-the-go," says Alex Beckett, Global Food and Drink Analyst at Mintel.
Last year, China's sales reached 5.9 billion liters, compared to 5.8 billion in the U.S. And sales for 2015 are expected to increase even more to around 6.3 billion liters in China, while the U.S. remains flat at 5.8 billion.
"More Americans have joined the dots between ice cream, high sugar content and their expanding waistlines – thanks in no small way to a barrage of negative press and the visible evidence in the obesity epidemic. For many Americans – especially younger generations - ice cream is just not worth the extra pounds of weight," says Beckett.
While Americans are being more health conscious, they're still eating considerably more ice cream than any other country. Last year, they knocked back 18.4 liters per person, while China averaged 4 liters per person. Though, Australians aren't far behind with 10 liters per person.
"Gelato is selling well in the U.S., although just 55% of Americans eat it compared with 95% for regular ice cream. If you're going to eat ice cream, it might as well be the super-indulgent stuff, seems to be the thinking behind gelato's success," adds Beckett, who says consumers should keep an eye out for brands coming out with healthier ice creams.
Ben & Jerry's, a Unilever (NYSE:UN) brand, is already leading the pack with plans to come out with a vegan ice cream.
"So many of our fans have been asking us to carry a non-dairy product, we couldn't keep the secret anymore. We can now confirm that it's true, we are working on non-dairy flavors, and we hope to have them available in the United States next year," the company said in a press release.
Meanwhile, manufacturers in China are racing to meet soaring demands for ice cream by boosting distribution and innovation around flavor and texture quality to gain share in what is a ferociously competitive marketplace.
"Yili, Mengniu and Unilever are the top three players in the Chinese ice cream market.  Yili is the market leader, albeit with just a 10% volume share of the market," says Beckett.
Last year, Yili Group partnered with Diary Farmers of America Inc. to build a $235 million dollar state-of-the-art dairy plant in Kansas City, Mo. to help keep up with production.
"The Chinese ice cream market is highly fragmented," adds Beckett. "However, the success of Unilever's Wall's, Magnum and Cornetto are proving to be strong competition for Yili."
Overall, global sales of ice cream are up 9% from 2011, reaching $50 billion for the first time last year. Unilever and Nestle are among the global leaders in ice cream manufacturing.