China sales accelerate for global automakers in September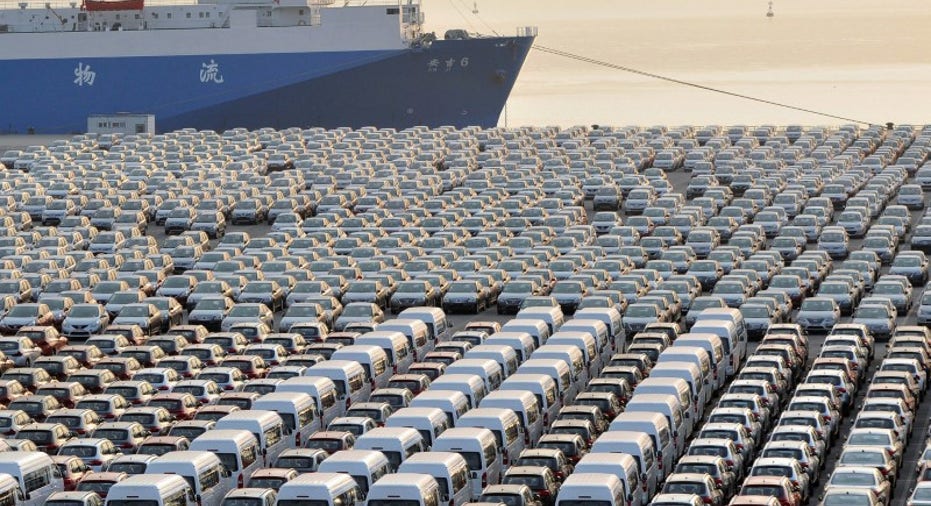 Honda <7267.T> and Nissan <7201.T> reported on Tuesday their strongest monthly vehicles sales growth for China this year in September, thanks to a tax cut on small engine vehicles and comparatively weak growth for the same month last year.
Competitor Ford posted its strongest growth since January, while Toyota <7203.T> sales increased the fastest since March.
The Chinese auto market, the world's largest, has rebounded strongly since October last year when the central government cut sales tax on vehicles with engines of 1.6 liters or smaller in response to slower sales in the weakening economy.
That tax cut will continue to drive strong growth as consumers rush to buy cars before its planned expiry at the end of the year, according to analysts and industry officials.
"This will be a pretty big stimulus for Q4," said Yale Zhang, managing director of consultancy Automotive Foresight.
The China Association of Automobile Manufacturers (CAAM) will report sales growth for the market overall on Wednesday, with Zhang predicting top-line growth of 25-30 percent.Honda posted the quickest growth among automakers reporting Tuesday, with a 46.5 percent year-on-year increase for the month.
"The primary reason is new models plus added on top of that SUVs are very popular," said Zhu Linjie, a Beijing-based spokesman for Honda.
Sales of its recently launched Civic sedan and Elysion multi-purpose vehicle more than quadrupled, with sales of XR-V and Vezel sport-utility vehicles (SUVs) growing at double-digit rates.
Ford similarly reported strong SUV sales, as wealthier Chinese, often restricted by the government to buying one vehicle in many major cities, continue to upgrade to larger cars.
China's auto sales have outstripped expectations this year, with CAAM reporting last month that sales grew 11.4 percent for January to August, compared to its projection in January of 6 percent annual growth for 2016.
(Reporting by Jake Spring; Editing by Muralikumar Anantharaman)