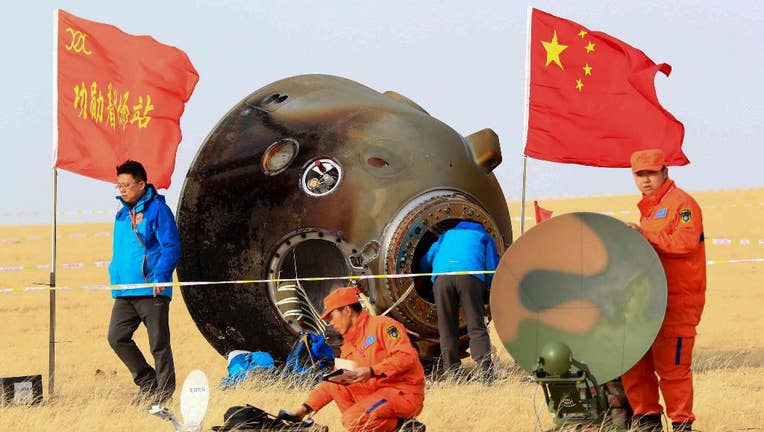 A pair of Chinese astronauts have returned from a month-long stay in the country's space station, China's sixth and longest crewed mission to date.
Veteran mission commander Jing Haipeng and first-time space traveler Chen Dong landed in their Shenzhou 11 return vehicle on the frozen steppes of Inner Mongolia on Friday afternoon.
They had spent 30 days aboard the Tiangong 2 station conducting experiments and testing equipment in preparation for the launching of the station's core module in 2018. A fully functioning, permanently crewed space station is on course to begin operation six years from now and slated to run for a decade.
The Tiangong 2 that launched on Sept. 15 is orbiting 393 kilometers (244 miles) above the earth.