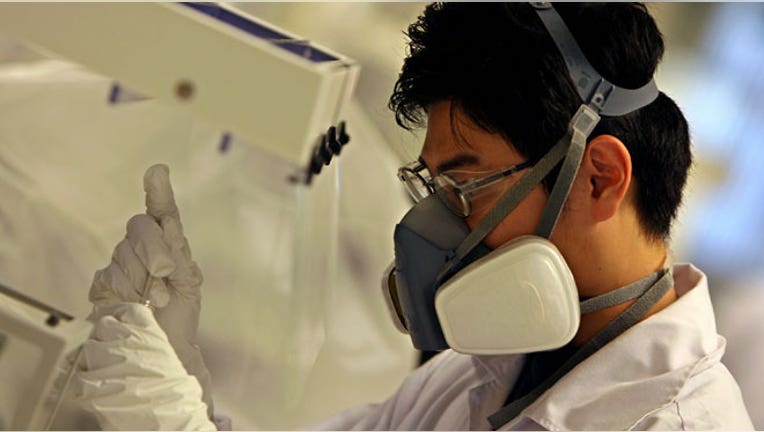 As part of a broader crackdown into bribery and corruption, Chinese police accused British drug giant GlaxoSmithKline (NYSE:GSK) on Monday of bribing officials and doctors by shuffling money through travel agencies.
The drug maker said Monday that it was "deeply concerned and disappointed" by the "serious allegations of fraudulent behavior and ethical misconduct" and has put an "immediate stop" on the use of travel agencies that have been identified in China's probe.
"Such behavior would be a clear breach of GSK's systems, governance procedures, values and standards," the company said in a statement posted to its website. "GSK has zero tolerance for any behavior of this nature."
The company told FOX Business it has no new updates beyond the statement at this time but pledged to cooperate fully with Chinese authorities to "root out corruption." GlaxoSmithKline also said it is reviewing all third-party agency relationships and intends to conduct a "rigorous review" of its compliance procedures in China.
China's Ministry of Public Security is alleging that GSK executives bribed officials and doctors through cash and other benefits in an effort to illegally boost sales of certain drugs, including transferring as much as 3 billion yuan ($489 million) to more than 700 travel agencies over the last six years. Four senior Chinese executives from GSK have been detained, the head of the unit's economics crimes investigation, Gao Feng, told reporters Monday at a news conference.
The allegations mark one of the highest profile corporate probes since China widened its investigation into the practices of foreign corporations last February as part of a bribery crackdown.
A report released Sunday by China's state-run Xinhua news service said Chinese prosecutors received more than 600,000 inquiries about bribery records involving companies or individuals in the first six months of the year, marking a 76.5% year-over-year rise as the country made it easier for people to identify and report possible corruption.
GSK in a statement said it fully supports the efforts of Chinese authorities in their reforms of the medical sector and stands "ready to work with them to make the necessary changes."
This week's widened probe comes after the drug maker last week said it had so far found no evidence of bribery in China related to past sales of Botox, despite fresh allegations reported by The Wall Street Journal. The newspaper previously cited an anonymous tipster who alleged GSK staff bribed doctors from 2004 through 2010.
Shares of GSK eased into the red on Monday, trading about 35 cents lower at $52.61 in recent trade. They are up about 21% year-to-date.