Child-Modeling Agency Busted in New York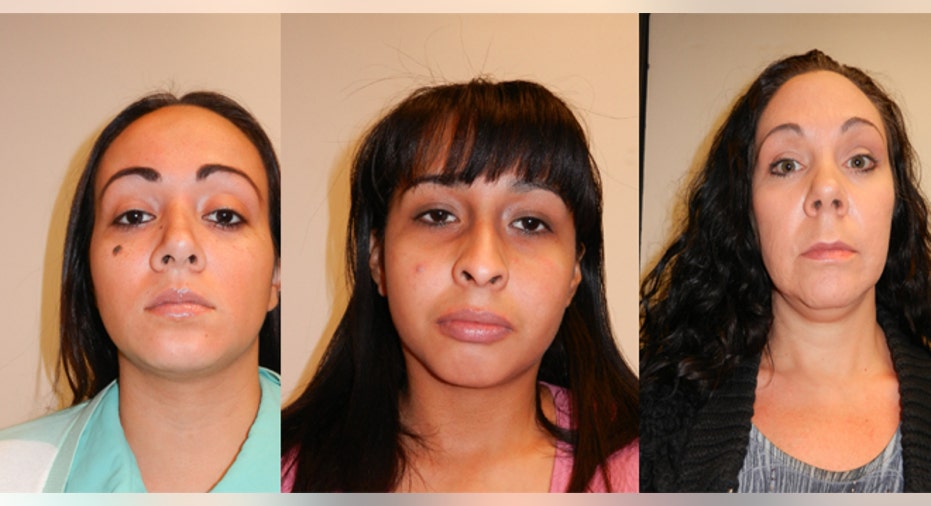 Employees of a Hicksville, NY-based modeling agency were arrested and charged this week with scamming parents of aspiring models out of more than $250,000.
Model Talent Development (MTD) is accused of running a scam that targeted families of would-be child stars from 2010 to 2012. The three employees who were arrested pleaded not guilty Wednesday to grand larceny charges. There is a warrant out for the arrest of CEO James Muniz, who authorities say is still at-large.
"We have 50 open and active cases [against MTD], and we've received between the Attorney General's office and ours, in excess of 300 complaints that are all being looked at," said Nassau County District Attorney Kathleen Rice.
The Attorney General's office began investing MTD in December 2012, and the DA began its own investigation in April of this year after receiving complaints. MTD was shut down in November 2012.
"They never once – literally not once – sent a child out on a photoshoot or booked anyone for a commercial," says Rice. "Their business was ripping people off, and there was nothing legitimate about them."
MTD's Facebook page is still up, and the phone number listed on that page is still active, though it goes straight to voicemail. As recently as March, Muniz posted on the page to say that his team "changed the lives of so many new models," and that customers and clients could expect the company to reopen soon.
Modeling Scams Abound
While MTD ran an office out of Hicksville, Rice says the majority of the company's business was conducted in public places such as malls or local festivals, where parents and their children could be approached.
According to the charges, the alleged victims, who were told that their children had the "look" necessary to find success as a model, were subsequently pressured into signing contracts ranging from $550 to $3,000. The company is also charged with falsely informing parents their children had been offered multi-year contracts with companies like Macy's and Abercrombie & Fitch.
Sara Ziff, executive director of The Model Alliance, says scams abound in the industry. Her organization works to improve working conditions for models, many of whom experience harassment and abuse on the job.
"Unfortunately these types of scams have been a problem in the modeling industry for a long time. They prey on stage parents, who are looking for income, and kids with stars in their eyes," says Ziff. She says the problem stems in part from the fact that modeling agencies in New York are unregulated, and child models – unlike other child performers – are not subject to labor laws.
According to the Bureau of Labor Statistics, there were 1,400 working models in the United States as of 2010. A survey from the Model Alliance suggests that approximately 55% of models begin working under the age of 16, with another 37% beginning their careers between the ages of 17 and 20.
"If they ask you for money, that's not right," says Patricia Pinto, the owner of La Crème, a modeling and acting agency specializing in children and teens based in New Jersey. Pinto says her company gets paid if and only if its clients get booked on jobs, at which point La Crème receives a commission based on a percentage of the money earned. One client of Pinto's, Isabel Santelises, says she can make up to $1,000 to appear in backup roles in music videos, and $500 for working at hair shows.
Pinto says she also doesn't scout potential clients at public locations – she says that is often a sign it's a scam.
"The kids come to us by word of mouth – we've been in business for 25 years, so one person tells the other. By getting good testimonies, that's how you get people," says Pinto.
A Scam With a Silver Lining
Catherine Fiehn, a Connecticut-based photographer, says she and her model/actress daughter were nearly the victims of a scam similar to the kind allegedly run by MTD.
"Someone stopped us in the mall and handed us a card that said Wilhelmina Scouting Agency," says Fiehn, who was suspicious of the agent's approach.
Back at home, Fiehn called the agency directly, rather than using the number given to her in the mall. Her instincts were confirmed: The so-called agent who had approached her was not a scout for the actual Wilhelmina agency.
"It's their game – they pick names similar to real agencies, and add an "S" at the end or an apostrophe, or say they're the scouting network. It's not a real thing … Anybody that asks you for money, run," says Fiehn.
For Fiehn and her daughter Mary Kate, who now works as an actress as well, the would-be scam ended up working out in their favor. The real Wilhelmina agency asked to see her photos, and she wound up with legitimate representation. Mary Kate recently appeared on "All My Children."
As both Ziff and Pinto suggest, in many cases, parents are more interested in their children becoming models than the would-be stars themselves. While Fiehn is honest about the fact that her daughter's modeling career was initially more of Mom's idea, she says her daughter has come to appreciate the experience.
"We used part of it as our fun money. We really felt that it was important to her to show that if you work hard, you can use some of that money," says Fiehn, who says the earnings paid for a trip to Disney World.
"She knows what it's like to work and knows what it's like to be responsible and show up for things, so it does help them that way," says Fiehn.