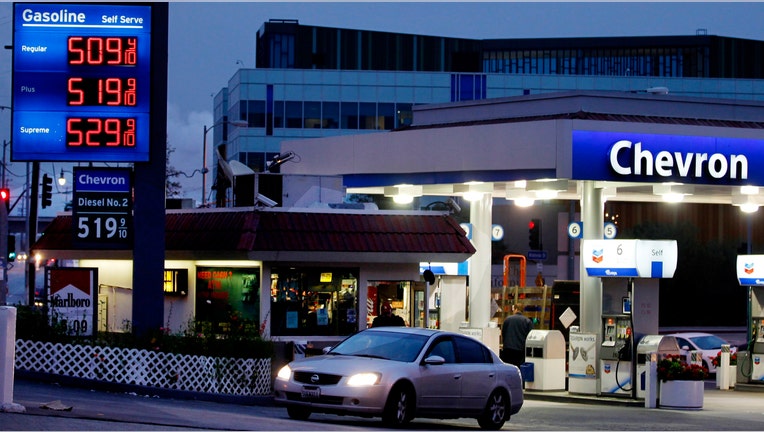 Energy heavyweight Chevron (NYSE:CVX) disclosed an in-line 32% slump in fourth-quarter profits and weaker-than-expected revenue on Friday amid tumbling upstream earnings at home and abroad.
Shares of the blue-chip energy company fell about 1% in premarket action on the mixed report.
The No. 2 U.S. energy company said it earned $4.9 billion, or $2.57 a share, last quarter, compared with a profit of $7.2 billion, or $3.70 a share, a year earlier. Analysts had called for EPS of $2.57.
Revenue fell 4% to $54 billion, widely missing the Street's view of $64.93 billion.
"Global crude oil prices and refining margins were generally lower in 2013 than 2012," Chevron CEO John Watson said in a statement. "These conditions, as well as lower gains on asset sales and higher expenses, resulted in lower earnings."
Chevron's upstream earnings dropped to $4.85 billion last quarter from $6.86 billion the year before. The drop-off was caused by lower oil production and higher expenses in the U.S. and the absence of a $1.4 billion asset gain in international operations.
Downstream earnings slumped to $390 million from $925 million. Domestic downstream profits were lower due to higher operating expenses, while international operations were hurt by lower margins, fewer asset sale gains and tax implications.
Chevron said it repurchased about $1.25 billion of its common stock during the fourth quarter, bringing full-year buybacks to $5 billion.
Shares of San Roman, Cailf.-based Chevron retreated 1.53% to $114.76 ahead of Friday's opening bell. Chevron's shares had already dropped more than 6% this year as of Thursday's close.