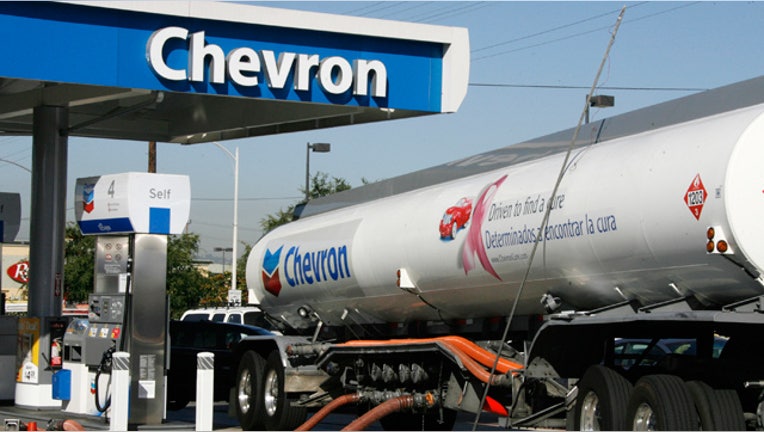 Chevron (NYSE:CVX) said Friday its first-quarter earnings slipped 4.5% amid falling oil prices.
Oil and gas companies like Chevron, Exxon Mobil (NYSE:XOM) and ConocoPhillips (NYSE:COP) have put greater attention on oil production, as the combination of hydraulic fracturing and horizontal drilling has led to a boom in U.S. production and a decline in prices.
Chevron, the second-largest U.S. oil company behind Exxon, reported U.S. daily oil production that remained level year-over-year at 455,000 barrels a day. International production fell 2.5% to 1.3 million barrels a day.
The company reported a profit of $6.18 billion, or $3.18 on a per-share basis, beatings Wall Street's view of $3.08 a share. Chevron had a year-ago profit of $6.47 billion, or $3.27 a share. The latest quarter included net charges of $439 million, down from $504 million.
Revenue fell 6.4% to $56.82 billion, falling short of estimates for $67.73 billion.
Operating margin fell to 18.1% from 19.9%.
Natural gas showed improved performance. The company sold nearly 10.6 billion cubic feet of gas a day in the first quarter, up 3.2%, while it said U.S. natural gas prices rose 25%.
Exploration and production earnings declined 4.1% to $5.92 billion overall, while total oil and natural gas production ticked up 0.8%.
Shares of Chevron rose 1.2% to $119.95 in late-morning trading.