Chestnut's champ again at hot dog eating contest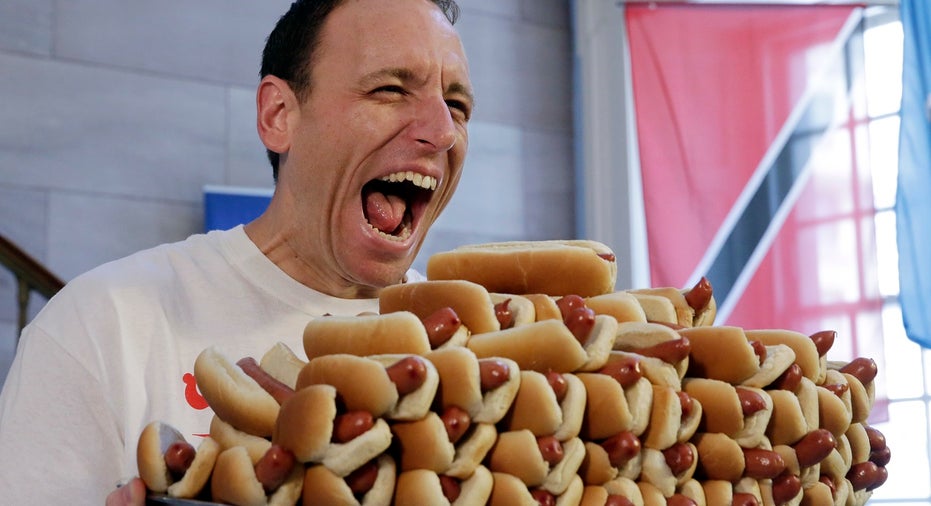 Joey "Jaws" Chestnut continues his reign as the chowing champion at the annual July Fourth hot dog eating contest at Nathan's Famous in New York.
The San Jose, California, man beat his own record to log a 10th win. He downed 72 hot dogs and buns in 10 minutes Tuesday, besting Carmen Cincotti (sihn-CAH'-tee), who ate 62.
Chestnut downed 70 franks and buns in 10 minutes last year, topping his record at the time and taking back the title from Matt "The Megatoad" Stonie. Stonie came in third on Tuesday, with 48 franks and buns.
Chestnut said at Monday's pre-contest weigh-in that he models his training after marathoners, slowly building up to eating more and more franks as the contest approaches.