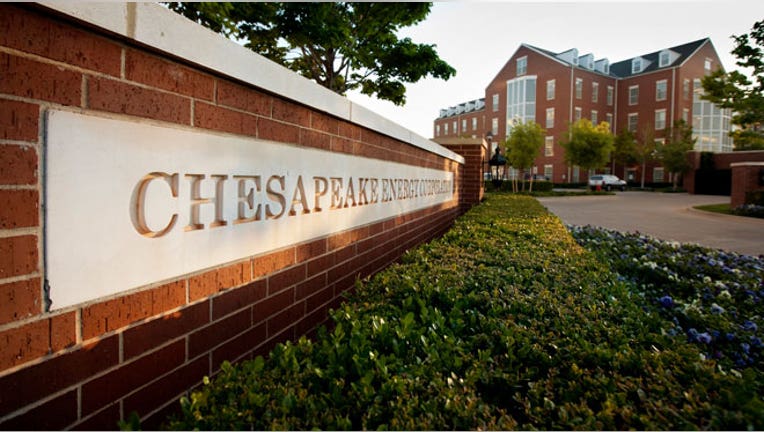 In an effort to raise cash amid mounting debt, Chesapeake Energy (NYSE:CHK) announced plans on Friday to unload its midstream pipeline assets in a trio of deals expected to raise more than $4 billion.
The embattled Oklahoma City-based natural gas producer said the divestitures will enable it to slash previously-budgeted capital expenditures by about $3 billion over the next three years.
Chesapeake said it plans to sell its limited partner units and general partner interest in Chesapeake Midstream Partners (NASDAQ:CHKM) to Global Infrastructure Partners for $2 billion. Chesapeake, which pegged the net book value of these assets as of the end of the first quarter at about $1 billion, said it plans to report a pretax gain of about $1 billion on this sale.
At the same time, Chesapeake said it has entered into a letter agreement with Chesapeake Midstream Partners over the potential sale of certain assets. It similarly reached a letter agreement with Global Infrastructure Partners over the sale of another subsidiary, Chesapeake Midstream Development.
These two complex transactions should net Chesapeake Energy more than $2 billion, the company said.
Billionaire activist investor Carl Icahn had pressured Chesapeake to sell pipeline assets to reduce costs and raise cash. The company faces an estimated $22 billion cash-flow shortfall and has also been hit by slumping natural gas prices and corporate-governance scandals.
"We have been working for the past few months to monetize our substantial and valuable midstream assets," Chesapeake CEO Aubrey McClendon said in a statement.
McClendon said the proceeds of these transactions will bolster its 2012 asset sales program, which is on pace to generate cash proceeds of $11.5 billion to $14 billion. Already this year Chesapeake has raised $6.6 billion from asset sales.
Shares of Chesapeake Energy fell 1.01% to $17.67 Friday morning, extending its 2012 decline to nearly 21%. On the other hand, Chesapeake Midstream Partners saw its shares rise 1.48% to $25.44.