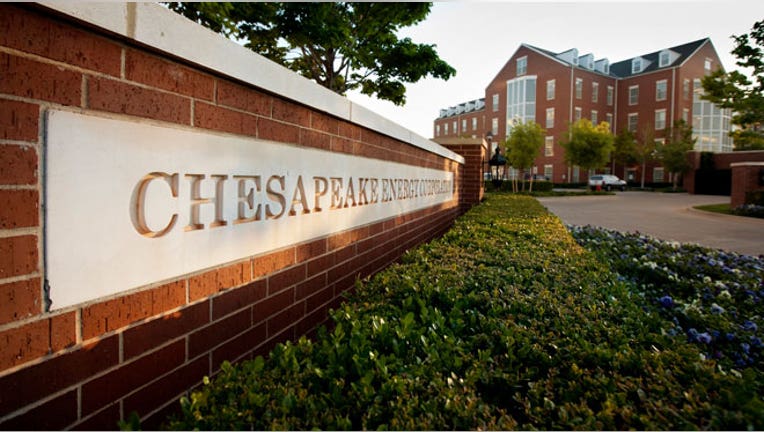 Chesapeake Energy (NYSE:CHK) appears ready to drop its effort to hold onto natural gas drilling leases in New York amid a fracking ban in the state, according to a Reuters report Wednesday.
Over the past decade, landowners had leased acreage in Broome and Tioga counties in New York, which instituted a five-year moratorium on hydraulic fracturing in 2008. Those landowners and Oklahoma City-based Chesapeake have been in a legal battle over the last two years, as the nation's second-largest gas producer behind ExxonMobil (NYSE:XOM) sought to extend the leases under their original terms.
Landowners and lawyers told the news service that Chesapeake is now ready to drop the leases altogether, based on a letter sent to landowners from their attorney at Levene Gouldin & Thompson.
"Chesapeake contacted us and offered to withdraw Chesapeake's appeal and provide complete release of the leases," attorneys from Levene Gouldin & Thompson said in a letter to one of the landowners. The letter was read over the phone to Reuters.
"Obviously, this is excellent news as it constitutes an end to the litigation," the lawyers wrote.
Reuters said Chesapeake's decision is expected to be finalized next week. The report cited a source as saying the leases cover more than 10,000 acres in New York, where Chesapeake is one of the biggest leaseholders. The company holds 2.5 million total acres in U.S. natural gas shale plays.
A Chesapeake spokesperson didn't respond to a request for comment.
The move could potentially allow the landowners to reach new deals with other drillers, likely at a higher rate if New York puts an end to its fracking ban. The Chesapeake leases were negotiated in 2000, well before the U.S. shale boom took off.
Chesapeake's decision would mark another cost-cutting move for the energy firm, which had racked up debt by aggressively purchasing acreage.
On a conference call with analysts last week, new Chief Executive Doug Lawler said the company would continue to focus on reducing spending.
He added that Chesapeake will move away from drilling as a way to maintain some leases, suggesting the firm would allow some of its drilling leases to expire in less profitable areas.
"Our focus in the past has been to not let any leasehold expire," said Lawler, who replaced co-founder Aubrey McClendon in June. "As you look at where we start investing and where we start improving our efficiencies, we're not going to ramp-up the rigs to hold leases."
Shares were down 1.6% at $24.74 Wednesday afternoon.