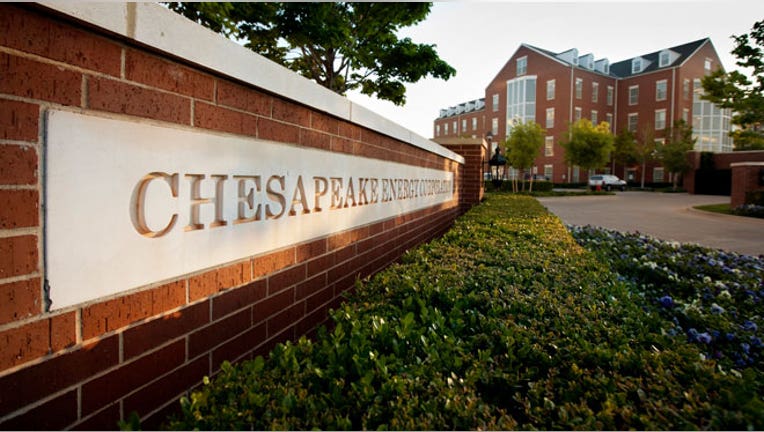 Chesapeake Energy's (NYSE:CHK) new chief executive Doug Lawler continues to make his mark on the natural gas company, announcing several changes to its executive team Monday.
Lawler detailed the changes in an email to Chesapeake's employees on Monday. According to the email, longtime COO Steve Dixon is among the four executives leaving the company. Lawler thanked the departing executives and explained that the "restructuring will position Chesapeake to be more competitive and focused."
Dixon is a 22-year veteran of Chesapeake who served as interim CEO after co-founder Aubrey McClendon resigned under shareholder pressure. Many of McClendon's lieutenants remained at the company.
The departures also include two top executives in drilling and production, senior vice president Steve Miller and executive vice president Jeff Fisher, and the head of human resources, Martha Burger.
"I have great confidence in the Operations, Drilling, and HR teams," Lawler said in his memo. "I will continue to be directly engaged in each of these important areas, and I have appointed interim management responsibility as we move forward with our operational strategy shift."
Lawler, a former Anadarko Petroleum (NYSE:APC) executive who took the helm at Chesapeake in June, has turned the company's attention to cost-cutting and more profitable projects.
The energy firm quickly grew under McClendon to become the nation's second-largest gas producer behind ExxonMobil (NYSE:XOM), but Chesapeake often spent more than the cash it earned from operations.
In 2012, Chesapeake set out to raise $11 billion through asset sales in an effort to fund operations. A deal last month to sell some assets to an Exco Resources (NYSE:XCO) unit will allow the company to fully fund its 2013 capital spending budget, Lawler said when the deal was announced.
Last week, Reuters reported that Chesapeake is ready to walk away from drilling leases in New York, which has a moratorium on hydraulic fracturing. The move would be consistent with comments Lawler made on Aug. 1 during a conference call with analysts, as the CEO suggested that Chesapeake could allow some of its drilling leases to expire in less profitable areas.
In the second quarter, Chesapeake saw its profit fall 40% to $580 million. Adjusted per-share earnings, which excluded asset sales and other one-time items, rose to 51 cents from six cents in the year-ago period.
The gap between spending and cash flow has narrowed thanks to cost-cutting measures, higher natural gas prices and rising oil production.
Shares were up eight cents at $25.10 in late morning trading Tuesday. As of Monday's close, the stock was up 50.5% so far this year.