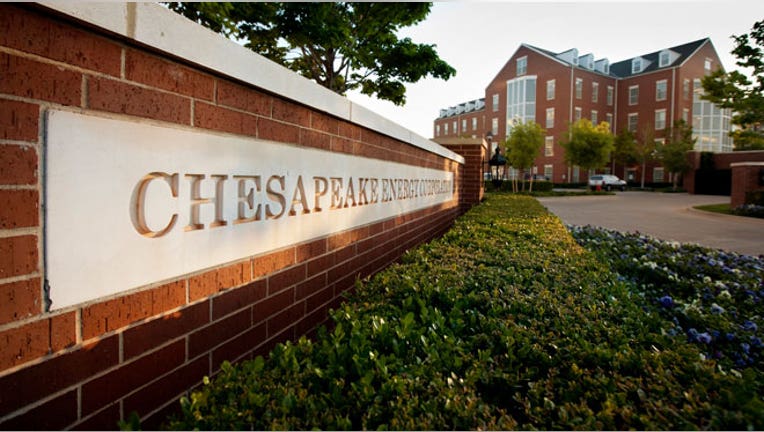 Chesapeake Energy Corp said it would spend $1.26 billion to buy back all of the outstanding preferred shares issued by its CHK Utica unit to simplify its balance sheet and eliminate about $75 million in annual dividend payments.
The No.2 U.S. natural gas producer also said it would swap some acreage in Wyoming's Powder River Basin with a private oil and gas producer RKI Exploration & Production LLC to consolidate its holdings in the southern part of the basin.
The company, due to report results next week, also estimated prices for natural gas and natural gas liquids fell in the second quarter from the first quarter.
Chesapeake's shares dropped about 1.2 percent to $26.51 in light trading before the bell on Tuesday.
The company said it would give RKI about 137,000 net acres and its interest in 67 gross wells in the northern portion of the basin in exchange for about 203,000 net acres as well as interests in 186 gross wells in the southern part of the basin.
The company said it would also pay RKI $450 million in cash as part of the deal.
Chesapeake said it would buy back 1.06 million preferred shares of CHK Utica, its subsidiary which holds acreage in Ohio's Utica share field.
The company had sold preferred shares in the unit to private equity firm EIG Global Energy, Magnetar Capital and other investors in 2011.
Chesapeake on Tuesday estimated its realized natural gas price after hedges averaged $2.45 per million cubic feet (mcf) in the second quarter, lower than $3.27 per mcf in the first quarter.
The company estimated realized price for natural gas liquids, after processing and transportation costs, fell to $21.03 per barrel in the second quarter, from $29.23 in the first quarter.