'Chemistry' Keeps Music Store Alive in Web Age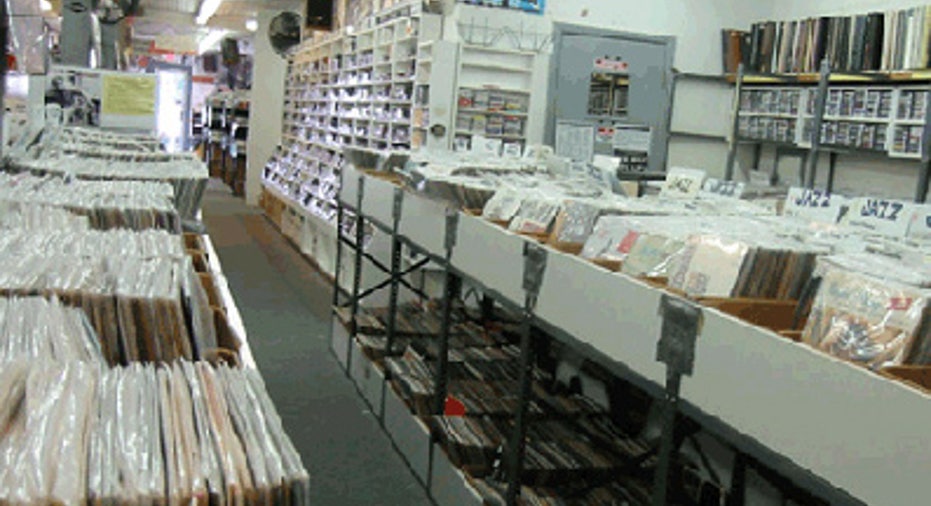 While today's digital era of music has meant death for once-super chains such as Tower Records and Virgin Megastore, some music-store owners say they are not only surviving, but still turning a profit. Barry Weisfeld, owner of the Princeton Record Exchange in Princeton, N.J., said that has everything to do with keeping customers hungry.
"Our best customer is a crazed collector who would rather buy music than get food," said Weisfeld.
The Princeton Record Exchange opened nearly 30 years ago. Weisfeld said its staying power is in knowing which areas of the music industry still have a loyal following for concrete records or CDs. To date, the store does not sell online, and only does business on the web when purchasing collections to sell in-store.
Konstantine Hallas, Bleeker Street Records Manager, said the secret to staying relevant as a music store today is variety. He said larger chains have failed because of their huge warehouse-esque stores and lack of customer interaction.
"The crew that works here is an older crew and they've been with the store for a few years," said Hallas. "They know what they know, the type of music they specifically listen to. There is a little chemistry they've got going. It just works."
Marc Weinstein is co-founder and co-owner of Amoeba Music, the world's largest independent record store, with three separate West Coast locations. Weinstein first opened shop in 1990 in Berkeley, Calif., and today has more than 500 employees. His main advice for all small business owners: Get involved in community activities.
"Find ways to differentiate yourself from the faceless chains and the online entities," Weinstein said. "Amazon hasn't done anything for a given community. A retailer has a better chance [of survival] when they tie themselves into the community and gain a loyal following."
Weinstein said Amoeba is also different from other music stores because it promotes in-store performances. The store also specializes in used CDs and LPs, which Weinstein said allows them to sell used items for nearly 100% profit, unlike new merchandise which goes for about a 20% profit.
"Our average consumer is the person who still loves to have that hard copy of the artist they love. We have a hardcore LP collector customer who comes in for years and years because our inventory changes constantly," said Weinstein.  "Amoeba has become such a place of community because of all the regulars we know and a lot of developed relationships and trust."
Matt Nathanson, a professional musician, is an avid record and CD fan who used to camp outside local record stores when he was on tour on "New Release Tuesday."  He said buying music at a store is different from downloading a song because it takes the fan from being a passive listener to an active listener.
"If I go to iTunes and I buy it and download a song, it doesn't stick with me," said Nathanson.  "[Unlike records] where when the side of the record ends and you get up and flip to the next side, it forces you to [listen to an entire album]."