ChemChina setting up $5 billion fund to help finance Syngenta bid: Basis Point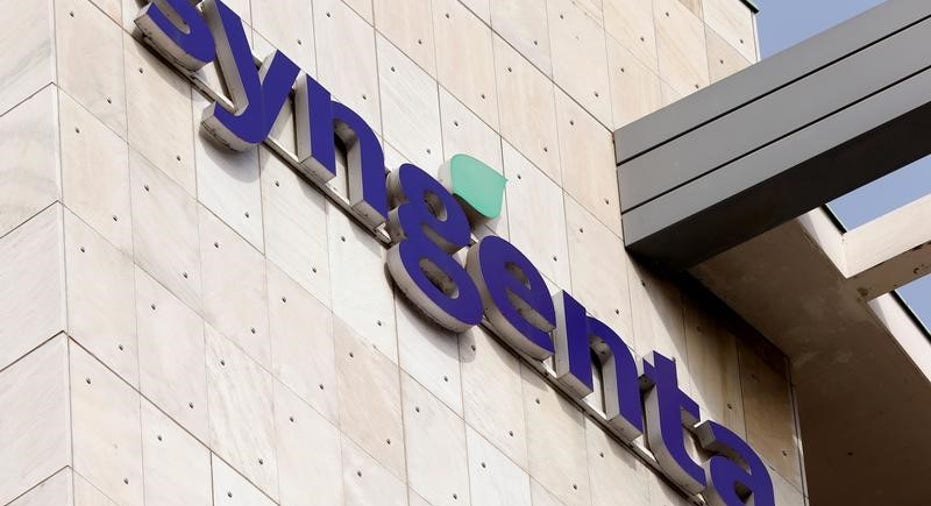 China National Chemical Corp (ChemChina) is setting up a fund that will aim to raise $5 billion to help finance its purchase of Swiss seeds group Syngenta , two sources with direct knowledge of the matter told Thomson Reuters publication Basis Point.
The financing structure entails investors committing to the fund, which would in turn own equity in Syngenta, the people said - a move that would help the state-owned firm lower the debt burden of its planned $43 billion acquisition.
Overall, ChemChina is targeting about $25 billion in equity commitments to help fund the largest ever foreign purchase by a Chinese firm, the people added.
Sources have previously said it has arranged $32.9 billion in bridge loans with more than 20 lenders, including Chinese, European and other Asian institutions. That level of gearing is, however, viewed as too high for comfort by lenders, investors and analysts alike.
The success of the deal, which still must clear regulatory hurdles, is key for China which is eager to improve domestic food production.
Chinese agricultural yields are more than 40 percent lower than those of most Western countries and China has less than 10 percent of the world's arable land but more than 20 percent of the world's population, according to Fitch ratings agency.
ChemChina has hired state-run Postal Savings Bank of China (PSBC) <1658.HK> to arrange the fund, the people added, in a coup for the bank as it only set up its investment banking department about a year ago.
The sources declined to be identified as the discussions are confidential. Representatives for ChemChina did not respond to telephone and emailed requests for comment. PSBC declined to comment.
PSBC has reached out to potential investors including some trust companies and investment funds in China, the people added.
In addition to the planned fund, ChemChina has secured $5 billion in equity from Feng Xin Jian Da LP, a fund managed by CITIC Trust Co Ltd, a unit of conglomerate CITIC Ltd, sources have previously said.
It was not immediately clear in what other ways ChemChina aims to boost the equity financing portion of the deal.
EU antitrust regulators opened an in-depth investigation into ChemChina's bid in October, saying the companies had not allayed concerns over the deal. The deadline for the decision has been pushed back by 10 days to March 29.
(Reporting by Carol Zhong at Basis Point; Additional reporting by Aizhu Chen in BEIJING and Julie Zhu in HONG KONG; Writing by Denny Thomas; Editing by Prakash Chakravarti and Edwina Gibbs)