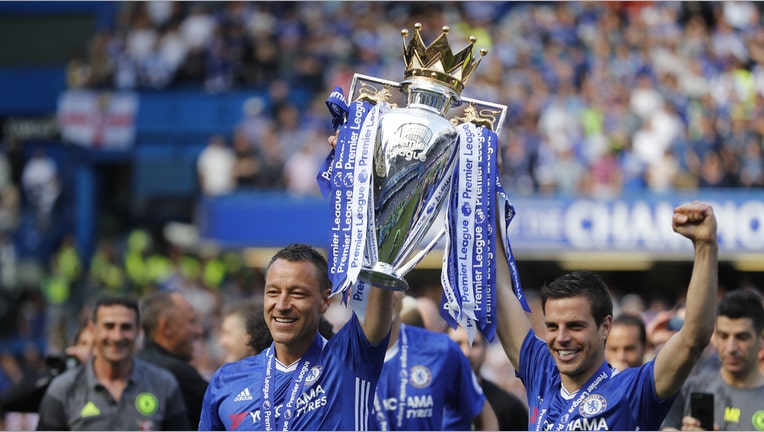 British soccer team Chelsea FC, the reigning champion of the country's Premier League, canceled their upcoming championship parade on Wednesday in light of the deadly concert bombing in the city of Manchester.
"Everyone associated with Chelsea Football Club offers our heartfelt condolences to those affected by Monday's terror attack in Manchester. Our thoughts go out to all the victims, and their families and friends," the team said in a statement. "In light of these tragic events, we feel it is inappropriate to go ahead with the victory parade in London on Sunday."
A suicide bomber detonated an explosive device at an Ariana Grande concert held at Manchester Arena on Monday night, killing 22 people and injuring 59 others. The Islamic State group claimed responsibility for the attack. British Prime Minister Theresa May raised the country's terror alert level to "critical" in response to the threat.
Chelsea FC cited the "heightened security threat" as a factor in its decision to cancel the victory parade. The Premier League is the United Kingdom's top soccer league.
"Having consulted with the Metropolitan Police, Hammersmith & Fulham Council and other authorities, we know the emergency services would have been as professional as ever, but we would not want in any way to divert important resources by holding an additional, non-ticketed event on the streets of London," the club said.
The club also announced that its players will wear black armbands during the F.A. Cup Final on Saturday to commemorate the attack's victims.
Manchester United, which also plays in the Premier League, canceled some team activities on Tuesday ahead of their appearance in the Europa League championship. The team also held a moment of silence during a practice to honor the victims.