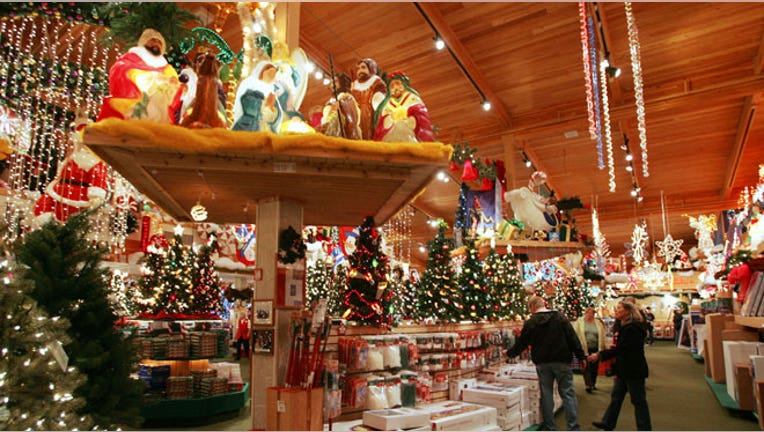 Welcome to OnSale at FOXBusiness, where we look at cool deals and insane bargains.
Get a kids' meal discount at Wendy's and win cash for toys at Toys R Us. Give a monthly beauty subscription this year, full of luxury goodies. PayPal and Overstock.com are offering free shipping plus other great deals. And here's your last chance to give a great holiday gift, delivered by Christmas.
Kids Meal Deal
While you're running errands with the kids, don't forget to stop by Wendy's (NASDAQ:WEN) for a $1.99 Kids' Meal using the printable coupon found at ToysRUs.com.
Just print the coupon, head to Wendy's and look for a $10 Toys R Us Gift Card offer inside the Kids' Meal bag. The deal is valid at Toys R Us with a purchase of $75 or more.
Beauty by Subscription
If you're looking for a gift for the hard-to-please, jet-setting female friends in your life, check out the subscription packages at Glossybox.com. Each month, Glossybox puts together a special shipment of five luxury skincare products – all travel size – and gives you the ability to personalize each package. The service lets you sign up for one, three, six and 12-month subscriptions, ranging in price from $21 per month to $220 for the whole year. Shipping is free. Check it out here.
And natural beauty supply company Aveda is offering free shipping on every order, plus free samples. Make sure you get it under the tree in time – order by 11am EST on Dec. 21 and select Overnight Service. Check out the gift sets at Aveda.com.
Free Shipping with PayPal
Those who foot the bill using PayPal (NASDAQ:EBAY) on all Overstock.com (NASDAQ:OSTK) orders can get free shipping between now and Dec. 25.
Right now Overstock has discounts up to 70% retail prices on select items. For additional savings, you can join Overstock's Club O and get free shipping plus 5% in Club O dollars.
PayPal also makes it effortless to give a little while you shop. You can make secure donations to one of thousands of charities at PayPal.com.
More Deals from Aluminyze
OnSale told you about great photo gifts from the folks at Aluminyze, and they've got another deal for you. The company, which turns photographs into keepsakes and works of art, is guaranteeing free shipping, delivered by Christmas when you select "Expedited Service" at checkout.
Get 20% off your entire order with promo code HOLIDAYEXP. Check it out at Aluminyze.com.
Know of a killer deal or insane bargain? Email the goods to OnSale@FOXBusiness.com or follow us on Twitter and share the wealth!