Chase's Hot New Credit Card Could Cost Them up to $300 Million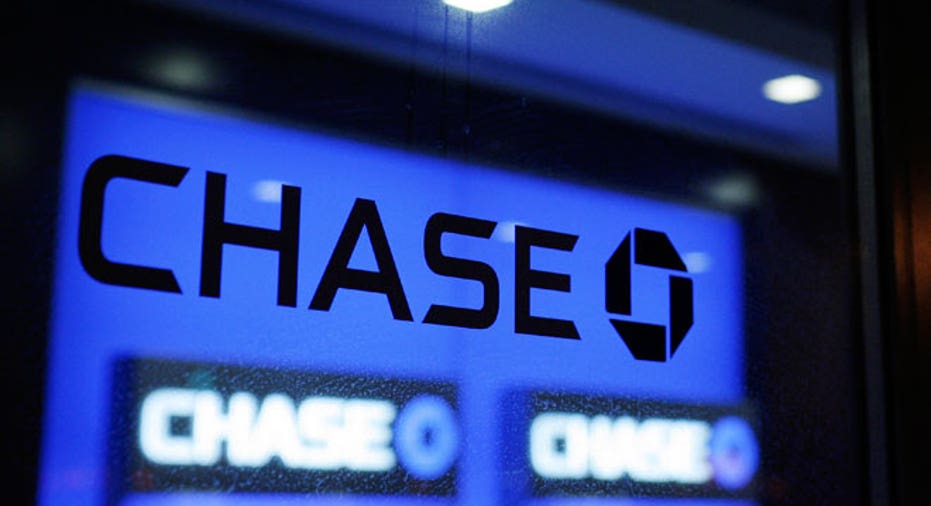 Back in September, Chase ran out of the metal versions of their new Sapphire Reserve credit card because of such high demand. And, while it seems the card is still drawing a lot of attention (and applicants), it's costing Chase money — as much as $300 million, in fact.
At least that's according to a recent Bloomberg report, which says the card is expected to hurt profits by $200 million to $300 million in the fourth quarter. (Don't feel too bad, they're still anticipating a $5 billion profit this quarter.) And, according to the report, the bank won't break even on the investment they've made into this card for almost six years. Despite all this, the JPMorgan Chase Chief Executive Officer Jamie Dimon said "the card has been doing great" when he spoke at an investor conference in New York on Tuesday.
Wondering what all the fuss is about with this Chase Sapphire Reserve credit card? Well…
What Makes This Card So Popular
There's a lot to be said about this credit card — to start, after you spend $4,000 in the first three months of having the card, you'll get 100,000 bonus points. Yes, you read that right: 100,000 points, which is equal to $1,500 in travel redeemed through the Chase Ultimate Rewards platform. And, if you have wanderlust, you'll also like that this card gives you an annual statement credit of up to $300 to reimburse you for travel purchases. (Starting to understand why this card is so popular and costing Chase some money?)
All this from a credit card is pretty amazing, right? There's more. While you've still got jet setting on the brain, it's worth mentioning that this card will reimburse you up to $100 for your Global Entry or TSA Pre✓ application, as well as give you access to airport lounges and special benefits at certain hotels and when renting cars.
And let's talk about spending rewards: You get three points per dollar on travel and dining and one point per dollar for all other purchases. When you redeem through the Chase rewards platform, your points will go further, as you'll get 50% more in travel redemption.
As many rewards credit cards do, the Chase Sapphire Reserve comes with an annual fee, and it isn't a subtle one: $450. You also have to pay the annual fee upfront. And if you can't pay your statement in full (a best practice with rewards credit cards so you don't lose your perks to interest fees), you're looking at a variable APR of 16.24% to 23.24%, depending on your creditworthiness.
Adding Plastic to Your Wallet
Yes, these rewards are amazing and can be exceptionally tempting. But, not so fast: You want to think about if adding this card, or any other card, to your collection is really right for you before you hit "Submit" on that application. Are you going to be able to make that $450 annual fee worthwhile or would a credit card with a lower yearly fee (or not one at all) be better? And if it's that signup bonus that sounds most appealing to you, is it an amount you'd be able to afford to spend? After all, added spending just to get a bonus (and ultimately ending up in debt) certainly isn't worth it.
Part of considering which credit card may be right for you is also knowing what cards you're likely to qualify for. Cards that offer rewards tend to require a good credit score, so it's good to know if you're even eligible before applying. After all, you don't want that hard inquiry on your credit just to be rejected for the new card. (You can find out where your credit currently stands by viewing two of your credit scores for free, updated every 14 days, on Credit.com.) If you discover your scores aren't at the level you'd like them to be, all is not lost: Consider paying down debts, repairing any report damage you may discover and limiting inquiries on your credit until your scores rebound.
Note: It's important to remember that interest rates, fees and terms for credit cards, loans and other financial products frequently change. As a result, rates, fees and terms for credit cards, loans and other financial products cited in these articles may have changed since the date of publication. Please be sure to verify current rates, fees and terms with credit card issuers, banks or other financial institutions directly.
More from Credit.com
This article originally appeared on Credit.com.
Brooke Niemeyer is a reporter and editor for Credit.com. She writes about a variety of personal finance topics, with work featured on CBS, TIME, The Huffington Post, MSN, Yahoo! Finance, and others. She has a Master's degree in Journalism from New York University and was a reporter for NBC before joining the Credit.com team. More by Brooke Niemeyer