Chase Revamps Cash Deposit Rules to Ease Money-Laundering Risks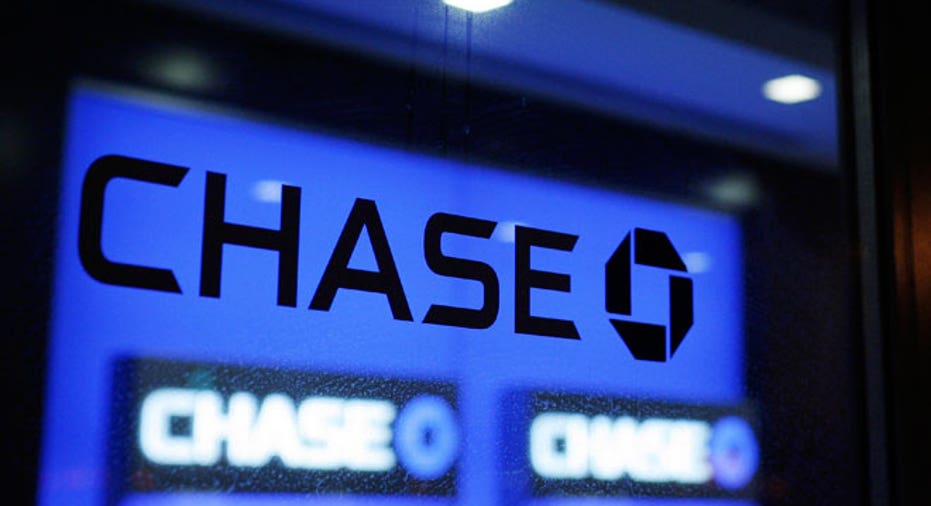 In a bid to close potential money laundering loopholes, JPMorgan Chase (NYSE:JPM) tells FOX Business it is set to roll out a new policy that requires customers who want to make a cash deposit to show identification and be listed on the actual account.
It is believed that the New York-based financial giant would be the first big bank to enact such a change.
JPMorgan, the largest U.S. bank by assets, has been in the crosshairs of heavy regulatory scrutiny in the past year, highlighted by a $2 billion settlement last week over lax standards related to the Madoff Ponzi scheme.
Chase tellers are expected to begin asking customers for ID when making cash deposits on February 1, but the policy is not expected to be strictly enforced until March 3, Chase told FOX Business.
"We are making this policy change for cash deposits only to combat misuse of accounts, including money laundering," a Chase spokesperson said.
The new policies, which have been tested in a pilot program in Ohio, could inconvenience some customers. For example, parents would not be able to deposit cash in the accounts of children who are away at college if they are not listed as account holders.
However, a Chase spokesperson said customers will be allowed to add an authorized signer to their account.
The policy change only impacts cash deposits on consumer and business accounts and will not affect personal check or money order deposits. It also excludes investment, Treasury and commercial accounts.
"I guarantee other banks will follow suit very shortly -- if they're smart."
Small businesses that use employees to make cash deposits will still be allowed to do so, but these so-called "runners" will need to provide ID.
Money-Laundering Concerns Drive Move
A Chase spokesperson confirmed the policy change is related to efforts to bolster the bank's anti-money laundering efforts.
"It's an excellent idea. I guarantee other banks will follow suit very shortly -- if they're smart," said Annemarie McAvoy, a former federal prosecutor who now teaches anti-money laundering and counterterrorism at Fordham Law School.
Representatives from Bank of America (NYSE:BAC) and Citigroup (NYSE:C) did not respond to requests for comment, while Wells Fargo (NYSE:WFC) was unable to respond by deadline.
Under the Bank Secrecy Act of 1970, banks must report cash transactions exceeding $10,000.
But McAvoy, former in-house counsel at Citi and Morgan Stanley (NYSE:MS), notes that terrorist financing can often come in well below the $10,000 threshold.
"The hard thing with cash is you can't tell where it's coming from once it goes into an account," said McAvoy. "I think Chase is trying very hard to be ahead of the curve. Part of it is they are under the microscope, but I think they are really trying to do the right thing."
Inconvenience for Consumers? 
It's not clear how the changes will be received by customers, some of whom may be inconvenienced by the new policy.
"There's always a balance between having strong financial controls that minimize the impact of fraud and customer convenience. It is a delicate balance that any bank, including Chase needs to strike -- but even more so given recent litigation news," said Steve Beck, founder of management consultancy cg42.
A 2013 survey by cg42 warned that the top 10 U.S. retail banks are projected to lose a combined $92 billion in deposits and $5 billion in revenue over 12 months if customer frustrations are not addressed. Wells Fargo, BofA, Chase and Citi were the four banks in the survey most at risk.
Beck said that while some customers may appreciate the security need for the policy, others may see it as just another rigid bank process, which was a complaint directed toward Chase and all big bank customers in the survey.
"Explaining the rationale behind the policy change is critically important in making sure the customers understand why this 'inconvenience' needs to be put in place," said Beck.
Boost to Bitcoin?
The Chase policy change is unlikely to ease concerns about a lack of privacy among proponents of digital currencies. One crypto currency, Bitcoin, has appealed to people who seek greater confidentiality and security in their financial transactions.
All of this comes over a year after HSBC (NYSE:HBC) settled money-laundering charges with U.S. regulators for $1.92 billion. The European banking giant was accused of lax policies that allowed drug cartels and terrorists to have access to the U.S. financial system. HSBC has since apologized.
In a statement in JPMorgan's earnings release on Tuesday, Dimon addressed the bank's recent efforts to resolve crisis-era regulatory problems, including financial controls.
"We are pleased to have made progress on our control, regulatory and litigation agendas and to have put some significant issues behind us this quarter," Dimon said.