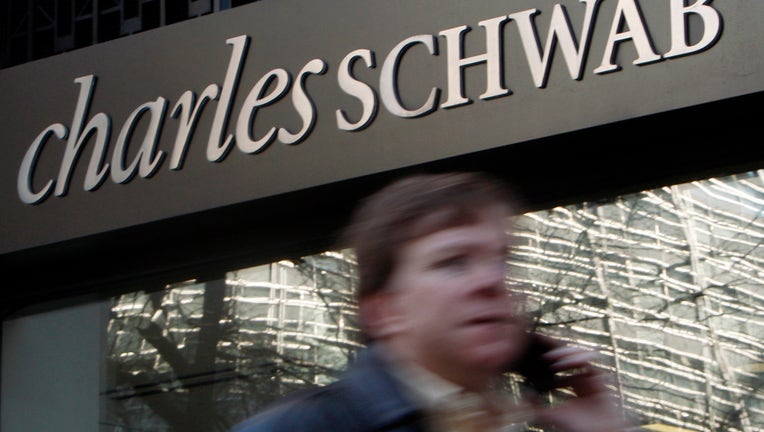 Charles Schwab (NYSE:SCHW) met analysts' expectations when it reported fourth-quarter earnings Wednesday, as strong performance in asset management and administration fees overshadowed a decline in trading revenue.
A weak period for trading left Charles Schwab's trading revenue down 13% from the same period a year ago. But Schwab recorded net income that jumped 29% year-over-year to $211 million, or 15 cents a share, for the fourth quarter. Core net new assets in December were $22.6 billion, a 28% increase over its previous record from March 2008. Asset management and administration fees also climbed 18% in the fourth quarter.
Money market fund fee waivers, which fell 15% from a year ago, also helped the discount brokerage beat its own estimates. Results for the quarter were in line with EPS expectations. Revenue rose 9.2% to $1.22 billion, slightly better than estimates from analysts polled by Thomson Reuters.
Net income for the 12 months ended Dec. 31 rose 7% year-over-year to $928 million. Core net new assets for the full year totaled $112.4 billion, up 37% over the prior year. Charles Schwab said it ended 2012 with a record $1.95 trillion in total client assets, which represents a 16% increase over 2011.
"Our 'through clients' eyes' strategy helped build investor trust in Schwab and supported another year of outstanding growth for our company in 2012," Walt Bettinger, president and CEO of Charles Schwab, said in a statement.
Charles Schwab added 900,000 new brokerage accounts in 2012, and active brokerage accounts rose 3% to hit a record 8.8 million by the end of the year.
"In addition to successfully growing our client base in 2012, we made further progress in building non rate-sensitive sources of revenue, including an 11% increase in fees from rising balances in our proprietary advice solutions," CFO Joe Martinetto said. "Our fourth quarter results illustrate the company's improved momentum heading into 2013, with year-over-year revenue growth of 9% and a 29% increase in net income. Looking ahead, we believe that Schwab's financial story will remain driven by the three key themes of strong business growth, diversified revenue streams, and expense discipline."
Shares of Charles Schwab were down 8 cents, or 0.52%, shortly after the opening bell Wednesday.