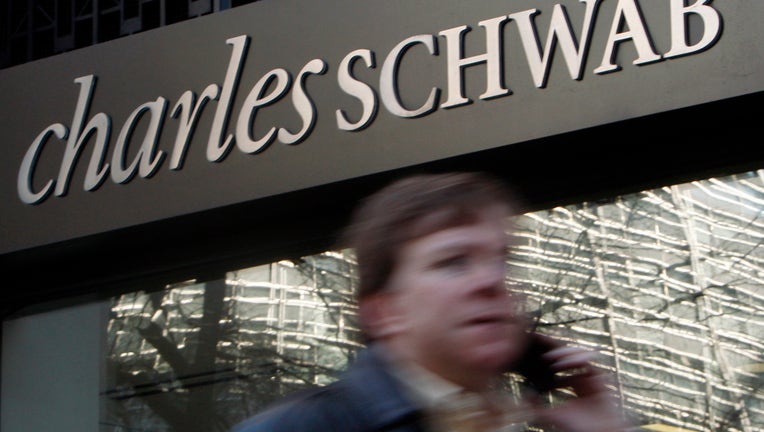 Fueled by accelerated growth of new customers, Charles Schwab (NASDAQ:SCHW) revealed a 6% improvement in first-quarter profit on Monday and expressed confidence that cost-cutting measures will help drive stronger full-year earnings.
The San Francisco-based online brokerage reported net income of $206 million, or 15 cents a share, compared with a year-earlier profit of $195 million, or 15 cents.
The results fell short of average analyst estimates in a Thomson Reuters poll by a penny.
Revenue for the three months ended March 31 was $1.29 billion, up 8% from $1.19 billion a year ago, beating the Street's view of $1.27 billion.
"The investments we've made in our clients over the past several years are powering strong business momentum," Charles Schwab CEO Walt Bettinger said in a statement.
During the quarter, Charles Schwab gathered $43.4 billion in net new assets and accelerated the acquiring of new brokerage accounts, which edged up 2% year-over-year to 244,000. It closed the period with a record $2.08 trillion in total client assets, up 14%.
Looking toward the remainder of 2013, the company said its earnings picture hasn't changed and it continues to anticipate the temporary and seasonal factors currently elevating its first-quarter compensation and benefits expense to fade.
It also plans to take action to address the evolving revenue outlook for the year.
"Right now, that outlook includes balance and spread-related revenues that are mostly in line with our expectations and trading activity that remains more muted than planned," said Schwab CFO Joe Martinetto.
Overall, the company believes its diversified revenue streams and cost-cutting measures will help it achieve at least a 30% pre-tax profit margin as well as earnings per share in the mid-70s for the full year, in-line with the consensus view of 74 cents.