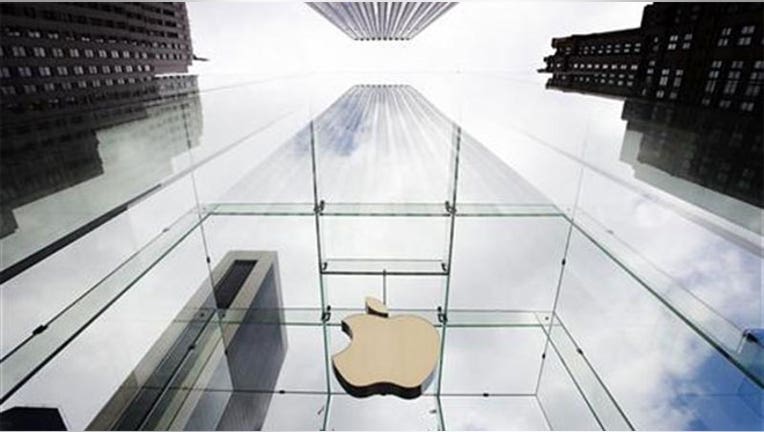 Welcome to OnSale at FOXBusiness, where we look at cool deals and insane bargains.
Social gift card site Wrapp gets into charitable giving, and keep your new iPad mini covered up and protected. A $250 laptop? Yes, you read that right – it's new from the folks at Google. Early birds are guaranteed some sweet deals at Friday's Microsoft Surface launch. And send a handwritten greeting card by barely lifting a finger.
Wrapp for a Cause
OnSale first told you about the social gift card site Wrapp a few months ago.Now the site, which helps you give free and paid gift cards to friends on Facebook, just expanded its gifting efforts to include charitable donations.
Wrapp is working with six international charities, making it easy for you send a gift card to a friend and make a donation in their name to one of several worthy causes. The organizations include Operation Smile, Red Cross, Plan International, Kiva, SOS Children's Villages and dance4life. Check it out at Wrapp.com.
Going Under Cover
If you're putting Apple's (NASDAQ:AAPL) new iPad mini on your must buy list, don't forget to grab a new Smart Cover, too. (Unless, of course, you want to wait until your favorite designer comes out with a case sized specifically for the mini.) Similar to the regular-sized Smart Cover, the colorful front-only cover now has a metal-free hinge that connects to the iPad magnetically. It comes in five different colors and costs $39. Order yours here.
A Notebook for the Rest of Us
If you like the portability of a tablet but just can't seem to let go of having a full keyboard (and prefer to spend less than $300) you'll want to check out the new $250 Samsung Chromebook with Wi-Fi from Google (NASDAQ:GOOG).
It's less than 0.7 inches thin and has more than 6.5 hours of battery life. And it's ultra-portable, weighing in at less than 2.5 pounds with an 11.6-inch screen. The $249 price tag includes 100 GB of Google Drive space for two years. All your files are stored on Google Drive, making them easily accessible anywhere and automatically backed up. It hasn't officially been released, but you can pre-order the Samsung Chromebook at Amazon.com (NASDAQ:AMZN), Best Buy (NYSE:BBY), TigerDirect.com, NewEgg.com and Google Play.
Surface Area
Not an iPad, not a laptop, but a Microsoft (NASDAQ:MSFT) Surface. The company's new tablet officially launches in stores on Friday and carries a price tag of $499 for the 32GB version. The first 100 people in line get a year's subscription to Xbox Music Pass with purchase. And there will be free Xbox prizes, too.
Personal Secretary
If you're a fan of giving greeting cards, whether it's for a holiday, birthday or simply just because, there's a new site that will send handwritten notes for you – saving you time, a stamp and a trip to the mailbox. All you have to do is download an app and type the specifics into an app on your iPhone or iPad.
The app offers hundreds of different designs to choose from, and when you find the one you want you select it, write a quick note on a piece of paper, and take a photo of the note with the app. Inkly then prints the card with your message and sends it to your pen pal – anywhere in the world. The free app can be downloaded via the app store.
Android users, don't fret – a version for your mobile device is on its way.
Know of a killer deal or insane bargain? Email the goods to OnSale@FOXBusiness.com and share the wealth.