Chargers fan rents anti-NFL billboard to protest team's move to LA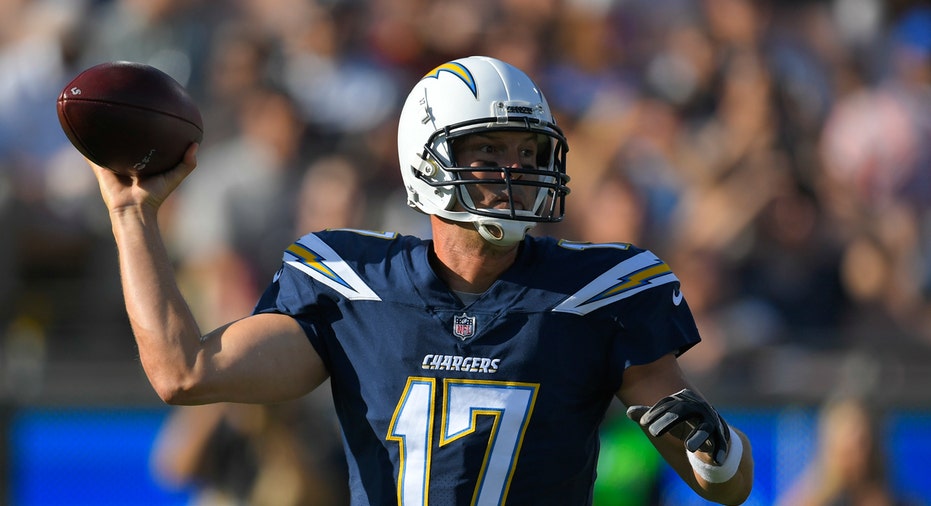 A disgruntled Los Angeles Chargers fan raised more than $10,000 to fund an anti-NFL billboard in protest of the franchise's move from San Diego.
The billboard, which is located close to the Chargers' new home at the StubHub Center in Carson, California, will cycle through five messages, including a picture of NFL Commissioner Roger Goodell superimposed with the words "No Freaking Loyalty," KSWB-TV in San Diego reported. Joseph MacRae, a San Diego-based fan, raised the necessary funds on GoFundMe over a four-month span.
"Have you been an NFL fan your whole life only to have your team suddenly taken away from your city? You may have been the most loyal and dedicated supporter but it didn't matter in the end. Have you ever wanted to tell the NFL how you actually feel? This is your chance," MacRae wrote on the page.
The Chargers relocated from San Diego to Los Angeles during the offseason after team owner Dean Spanos exercised the franchise's right to share a new Inglewood-based stadium with the Los Angeles Rams. The move was unpopular with San Diego fans, who accused the franchise of abandoning them.
The Chargers will play at the StubHub Center until construction on the Inglewood facility is complete.
The anti-NFL billboard will be active for three weeks, starting with the Chargers' game Sunday against the Miami Dolphins. MacRae told KSWB-TV that he has received assurances that the billboard will remain active regardless of whether NFL officials protest.