Changing With the Times to Outlive the Recession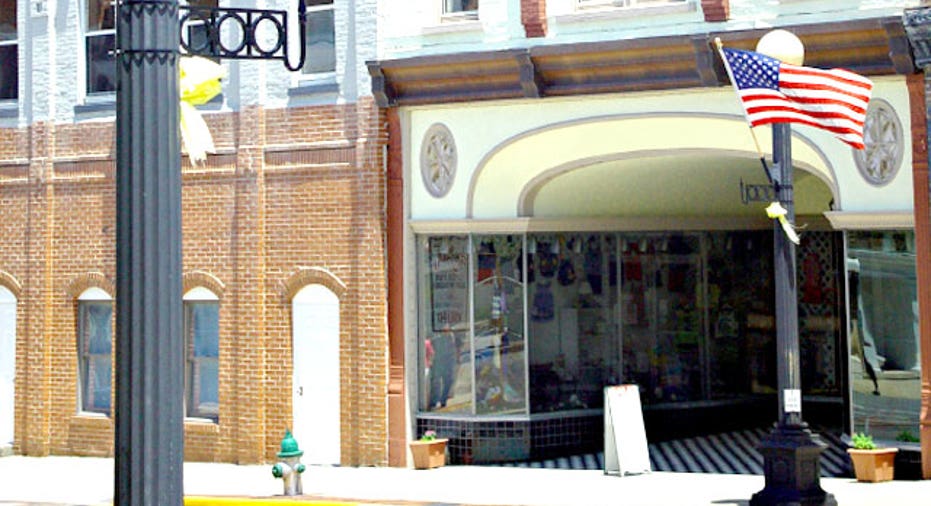 Don Strange of Texas, Inc. has been catering events for 60 years and hosting high-end events on its ranch since the 1980s. But when the economy took a turn for the worse in 2008, President and CEO Brian Strange knew his business model had to expand in order for the family business to survive.
"We weren't getting many opportunities to do these crazy events," Strange said. "People wanted to simplify their events. We changed most of our ranch and catering; you have to listen to your customer."
No business can afford to be a one-trick pony, especially in an economic downturn. Small business owners need to remain open minded and creative when it comes to their product offerings and services.
Strange realized fancy events were no longer his business's bread and butter, so he started figuring out what other services the ranch could offer. The family-run business partnered with daily deal sites like Groupon and Living social, offering zip lining, kayaking and food to customers in the form of day trips. Strange said the deals offered $100 worth of entertainment for around $60.
"It beat sitting around and waiting for something to happen all day long," he said. "It was one way to start utilizing the ranch more, especially in our summer season."
From a catering perspective, Strange said the company shifted to cheaper menus to attract more corporate business. They also bartered with other small businesses and began selling some of their food online for those who wanted a taste of the Ranch's party at home or in the office.
"We are known for our cuisine and refuse to sacrifice the quality of our food," he said. "We keep thinking ahead, it's very important to understand that you have to be able to bend and change with the times to stay in business."
One Can Not Live on Sweets Alone
Olympia Sweet Treats and Grill in Ohio has been open for more than two decades, but its newest feature, the 'Grille' tacked onto the end of its name, debuted in January. Owner Bob McGrath said the store has three locations across the Buckeye State, and has been evolving over the years from a chocolate shop to adding popcorn and ice cream to its offerings in the 90s.
After the financial crisis, McGrath said selling sweets alone just wasn't cutting it.
"Cleveland has taken a hit," he said. "Right now, [being a] small business is very tough. For people trying to open a small business today it is almost impossible. We've been around for a long time and we saw this thing coming for two years. We had to change some things."
The grill is open from 11 a.m. to 9 p.m. daily, seven days a week and has been a boon to McGrath's bottom line; lunch is his most busy meal with $2 and $3 sandwiches.
"It has increased traffic—it's huge," he said of the grill. "The lunches are going really well. You have to keep changing. We still make our factory chocolates, caramel corn and ice cream, but everybody needs food."
Right now McGrath said he may actually close one of his locations to focus more on the grill in the main store in Strongsville. He said he is even considering expanding and add more manpower to his current 22 employees.
Expand Beyond Your Original Targeted Audience
Kent Ernsberger, owner of Gold Medal Indoor Sports, opened his business in 2006 in Rossford, Ohio with a focus on youth soccer leagues at the advice of a consultant. However, Ernsberger quickly realized his intended audience was somewhat fickle in their commitments.
"The youth teams didn't come in during the first year, it was very spotty," he said. "But the adult teams came right away. We thought they would be an afterthought, but it turns out that the kids who graduate from high school were still looking for a place to play soccer. We have more adult leagues than youth leagues right now."
The fall proved to be most popular for indoor games, so Ernsberger decided to compress the eight-week session into six weeks to offer more sessions in less time.
Summer was more difficult, he said. No one wanted to play indoors during the warmer months, so Ernsberger had sand volleyball courts installed outside with lights for night games. GMI also has a liquor license to serve alcohol at games. Teams can have a session of 10 games for $250, a competitive price in the area, he said.
He has also installed inflatable structures like bouncy castles on one of his fields to attract kids, and is looking to have batting cages installed inside for next year. Since his business has diversified, Ernsbeger has hosted indoor and outdoor corporate parties and brought in a franchise, Lil' Kickers, three years ago, that created a steady stream of business.
"We thought (Lil' Kickers) would be an asterix for the business, but it will be a significant portion of our revenue as we go on," he said.
Being flexible with his business plan allowed GMI Sports to grow and succeed, despite steering away from his original intentions, Ernsberger said. The business is on track to turn a profit for the first time this year.
"You have to be agile and flexible," he said. "Are you driving the plan, or is the plan driving you? It is always going to be changes. You have to look forward to accommodate for the future."