Chance of Fed Printing More Money Jumps to 60%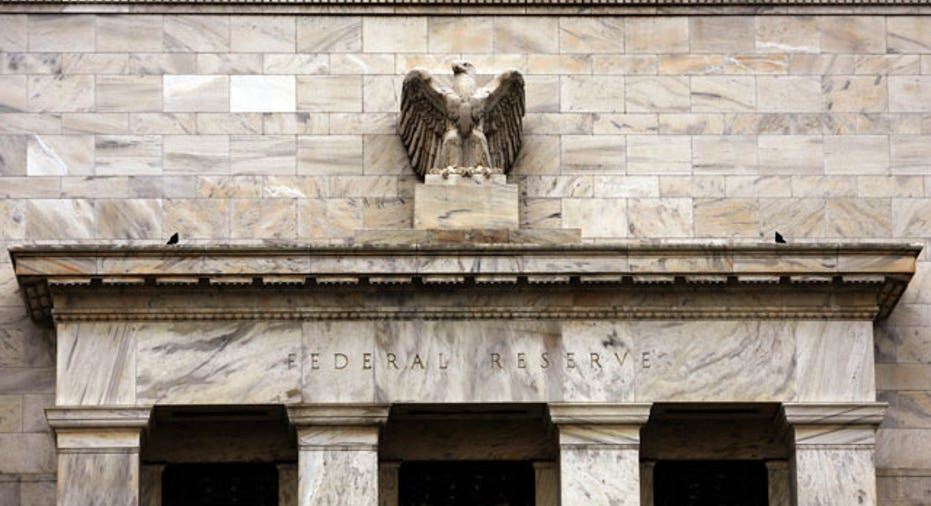 Chances that the Federal Reserve will launch a third round of money printing have risen slightly over the past month to 60%, according to a Reuters poll that also showed economists lowering economic growth expectations for this year and next.
Most forecasters have turned more pessimistic on the economy, despite recent, modestly better news on retail sales, payrolls and the battered housing market. The trimmed quarterly growth forecasts for a third straight month.
The latest findings are based on a survey of 17 of the Wall Street primary dealers who deal directly with the Fed, as well as an additional 44 economists in the monthly Reuters Poll.
It was the first time this wide sample of economists put the probability of more quantitative easing, or QE3, at greater than 50%, with one economist saying there was a 95% chance the Fed will act.
The latest consensus was for $500 billion in additional government bond purchases, on top of the $2.3 trillion the Fed has already bought. The highest forecast was for $750 billion. The majority of economists polled thought the Fed's next policy meeting in September was the most likely time for any announcement on QE3. These increased chances of more money printing come despite recent speculation in financial markets that the Fed will wait and see how the economy performs instead of further inflating its swollen balance sheet.
Fed Chairman Ben Bernanke's highly anticipated speech at a gathering in Jackson Hole, Wyoming, later this month is likely to shed some light - but perhaps not as much as many now expect - on the central bank's plans. "While the Fed is drifting ever closer to QE3, we think the chairman will offer only a lukewarm signal at Jackson Hole. He does not like to front-run his committee," said Ethan Harris, North American economist at Bank of America Merrill Lynch.
"With indecisive data and a Fed meeting just two weeks ahead, he will likely repeat the last directive, underscoring that the Fed is 'closely monitoring' the economy," he wrote in a note.
MODEST HIRING
Economists lowered their expectations for gross domestic product to 1.8% in the current quarter from 2.0% following a disappointing 1.5% annualized pace in the April-June period.
Fourth-quarter growth is now seen at 2.0%, down from 2.2%, and the consensus for next year as a whole fell to 2%, the survey's lowest prediction for 2013 so far.
Inflation expectations remained tame.
"The economy is growing but (is) barely at its potential," said Mark Zandi, chief economist at Moody's Analytics. "I'd say it's muddling along."  The outlook for the job market also remains modest at best.
Economists ratcheted up their expectations for average non-farm payrolls growth in the current quarter and others, but appeared to do so mostly because of a modest improvement in the latest data. The outlook was better in polls earlier this year. Payrolls are expected to average 135,000 per month in the third quarter, up from 123,000 predicted in the July poll.
That hiring pace is forecast to pick up slowly to 150,000 per month late this year and early next, rising to 191,000 by the end of 2013 - still a modest rate of jobs growth in a recovery period.
The $4 trillion worth of expiring tax cuts and automatic government spending reductions that are set to kick in the new year are seen as one of the main reason businesses are reluctant to hire or invest.
Dubbed the "fiscal cliff," analysts pegged it as one of the biggest threats to the economy.
An end-of-the-year showdown among lawmakers is expected following the November presidential election and an acrimonious fight could sap consumer and company confidence, as last year's debate over the debt ceiling did.
"There's very little incentive right now for a firm to increase their pace of hiring or add any new equipment in any substantial way until there's more clarity," said Sam Bullard, senior economist at Wells Fargo.
Slower growth in trading partners China and Brazil, as well as the euro zone's still unresolved debt crisis are restraining businesses from investing. The euro zone is headed in the opposite direction, due for another recession