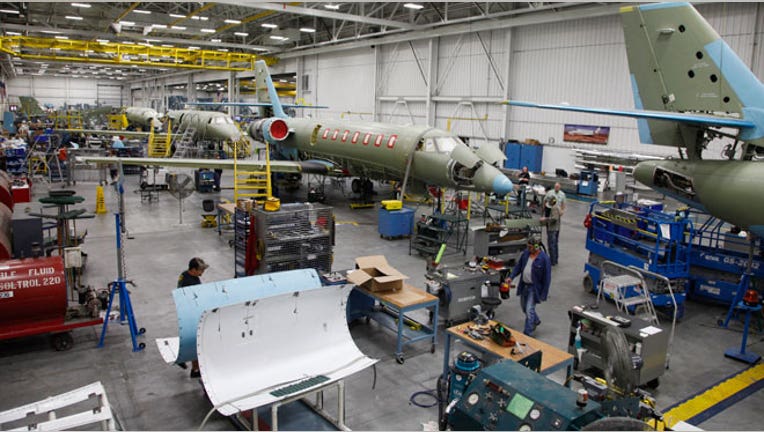 Textron (NYSE:TXT) agreed to buy Beechcraft, the U.S. maker of Hawker jets and other aircraft, for $1.4 billion in cash as it looks to expand its aviation business.
With the purchase, Providence, R.I.-based Textron, which manufactures Cessna planes and Bell military helicopters, acquires Beechcraft's more than 36,000 in-service aircraft, installed base of Hawker jets and King Air turboprops.
It will also get Beechcraft-brand airplanes and a global fleet of service centers.
"From our customers' perspective, this creates a broader selection of aircraft and a larger service footprint- all sharing the same high standards of quality and innovation," Textron CEO Scott Donnelly said in a statement.
Wichita, Kan.-based Beechcraft had been looking for a buyer for its less-profitable business jet unit as it focused on its military aircraft business. In 2013, the company recorded sales of $1.8 billion as delivery numbers reached three-year highs.
Beechcraft CEO Bill Boisture said the deal will help the company meet its goals at a "faster pace."
Holders representing equity interests in Beech Holdings sufficient to approve of the transaction have already agreed to vote in favor of the deal.
The transaction, unanimously supported by Beechcraft's board, is expected to close in the first half of 2014, subject to customary closing conditions and regulatory approval.
Shares of Textron slumped about 0.55% to $36.20 in early trade on Friday.
Textron said it plans to finance the deal through available cash and up to $1.1 billion in new debt. Credit Suisse (NYSE:CS) and Morgan Stanley (NYSE:MS) served as financial advisors to Beech. JPMorgan (NYSE:JPM) advised Textron.