CES 2018: 6 CEOs set to speak at tech convention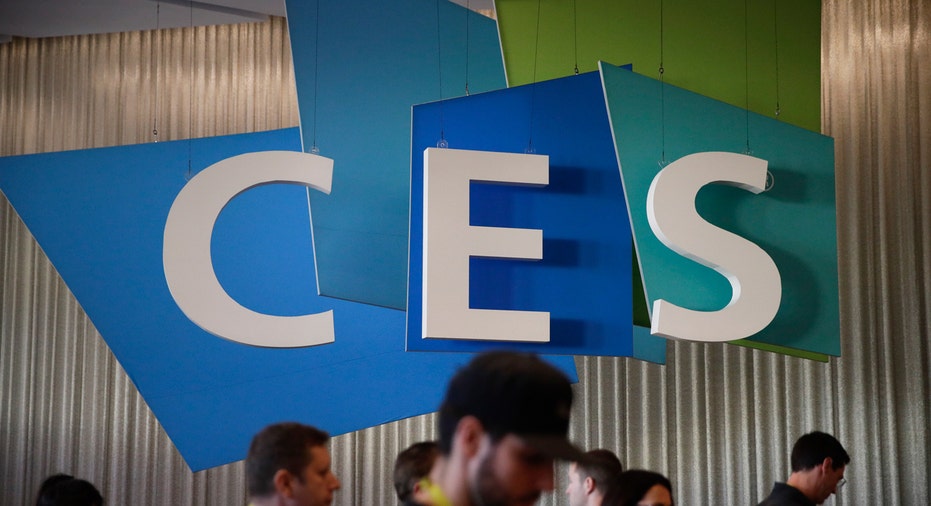 Some of the world's foremost business leaders will be featured this week at CES 2018 in Las Vegas, Nevada.
The annual convention formerly known as the Consumer Electronics Show annually serves as a testing and preview ground for the newest gadgets, automobile concepts and burgeoning sectors like artificial intelligence and blockchain technology. This year's event begins on Tuesday, Jan. 9 and runs through Friday, Jan. 12. More than 170,000 people are expected to attend CES, according to Billboard.
CES also features keynote addresses from top CEOs in the tech sector. This year, business leaders are expected to comment on everything from mobile innovation to the future of television.
FOX Business breaks down which CEOs will be in attendance and what they are expected to discuss.
1. Brian Krzanich, Intel CEO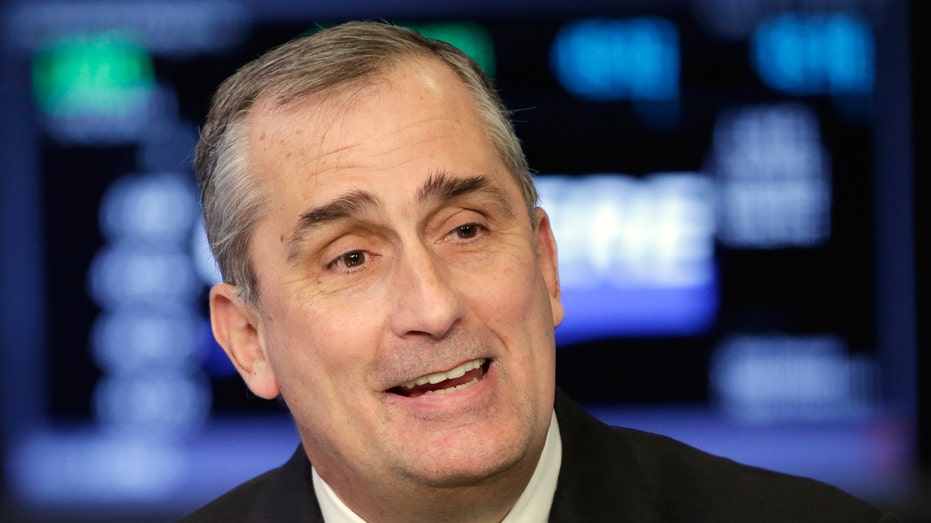 ---
Krzanich will kick off the show with CES's first keynote address of the week. The Intel chief is expected to discuss how advances in data technology, such as artificial intelligence, 5G technology and virtual reality, will impact humanity's day-to-day experience in the future.
However, Krzanich's appearance will occur just days after Intel disclosed that its computer chips have a flaw that could allow hackers to gain access to sensitive user data, including passwords. The Intel CEO is also under scrutiny after government filings revealed he sold millions of dollars in Intel shares and options months after the company learned of the security flaw.
It's unclear if Krzanich will address the situation on Monday night. His speech is set to begin at 6:30 p.m. PT.
2. Jim Hackett, Ford CEO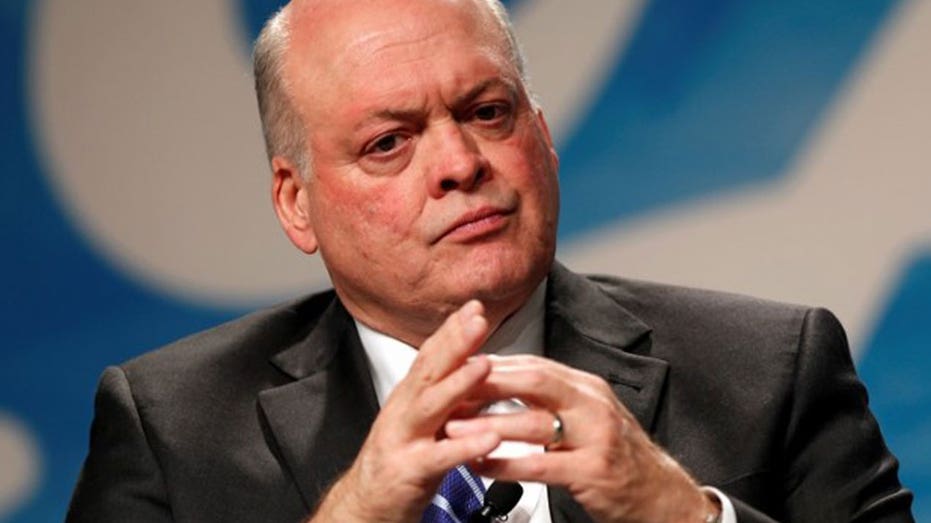 ---
Hackett, who replaced Mark Fields as Ford's CEO last May, will discuss the role that "smart" vehicles and other forms of transportation will play in future "smarter cities," according to CES's website. Fields spoke at the convention in each of the last three years. Ford has emphasized the development of autonomous and electric vehicles as part of its long-term plan.
"Ford continues its long leadership in using technology to transform the auto industry and drive a revolution in mobility that champions innovation and safety," said Gary Shapiro, CEO of the Consumer Technology Association.
Hackett is scheduled to speak on Tuesday morning.
3. Richard Yu, CEO of Huawai's consumer business group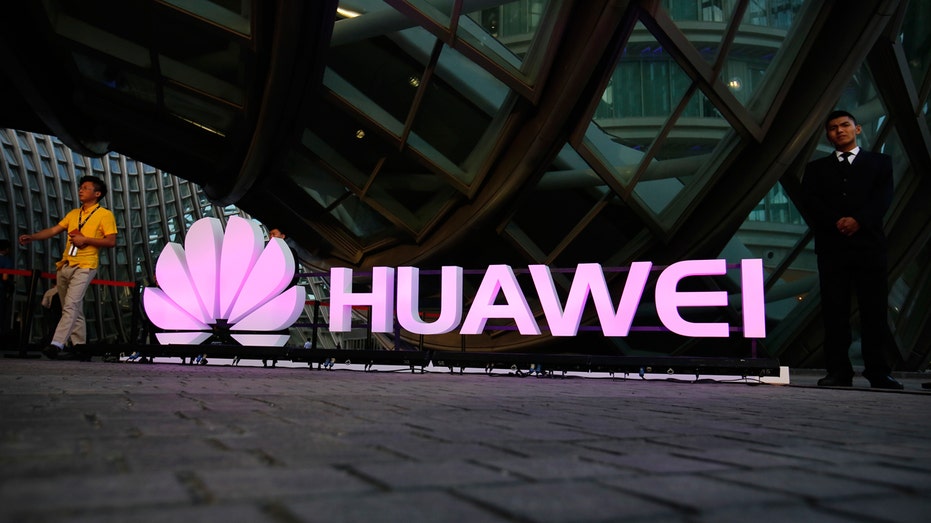 ---
Yu, who serves as CEO of the Chinese telecommunications giant and phonemaker's consumer business group, will discuss Huawei's vision for mobile connectivity in the future, including the development of new smartphones and AI technology, during a keynote address on Tuesday. Huawei is expected to sell two versions of its low-cost "Honor" smartphones directly to U.S. consumers later this year.
"Mr. Yu is an industry visionary pioneering the future of mobility," Shapiro said in a statement. "Under his leadership, Huawei has become a world-class, global brand that represents innovation and the power of connectivity. We look forward to welcoming Mr. Yu back to the CES keynote stage as he shares his vision of our connected world."
4. Nancy Dubuc, A&E Networks CEO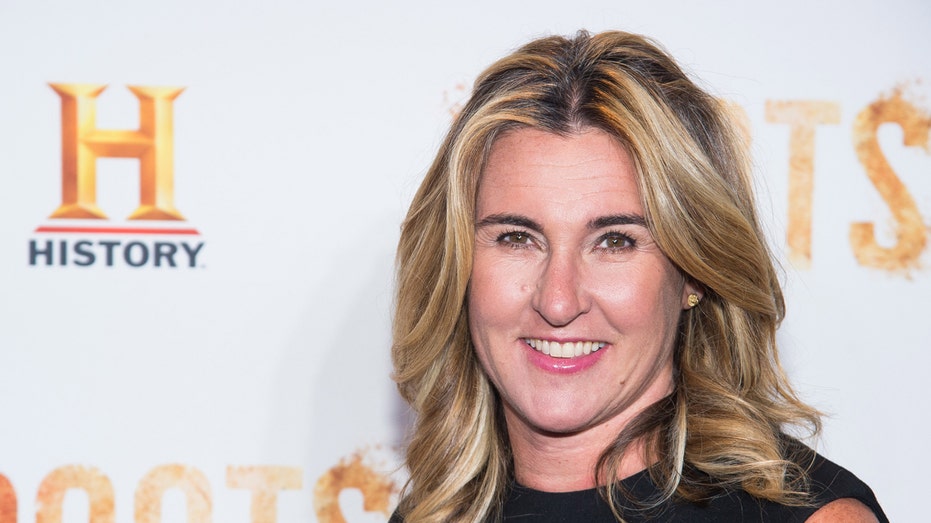 ---
Dubuc, who heads up the company that operates A&E, Lifetime, History and other prominent networks, is a panelist on a discussion about the "Future of Video" and how the rise of streaming companies like Netflix and Hulu has changed the entertainment industry. Other panelists include Discovery Communications CEO David Zaslav and YouTube Chief Business Officer Robert Kyncl.
The keynote event is scheduled for Wednesday at 11:30 a.m. PT.
5. Randy Freer, Hulu CEO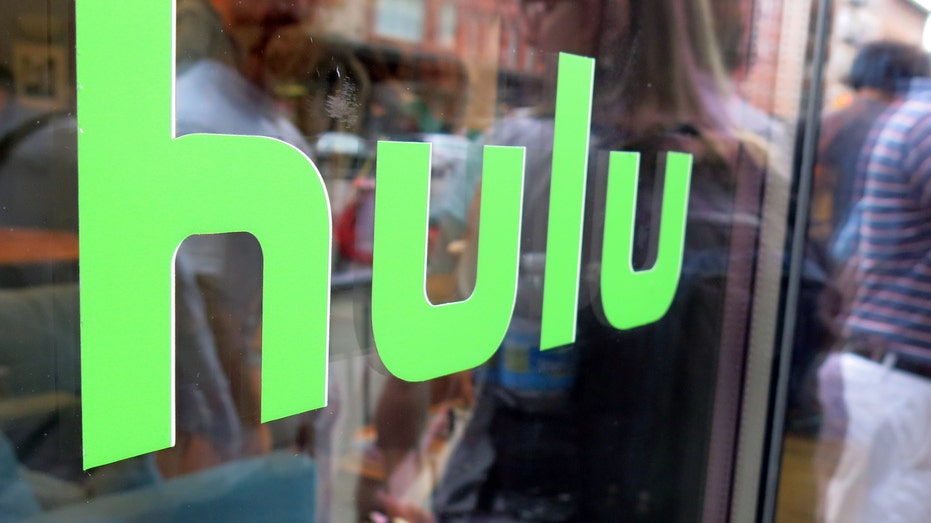 ---
Freer, who became CEO of Hulu in 2018, will appear alongside Turner CEO John Martin in a keynote panel entitled "Reimagining Television." Moderated by Financial Times editor Matthew Garrahan, the discussion between Freer and Martin will focus on how media companies, old and new, are embracing new technology, media partnerships and original content to lure viewers in the age of cord-cutting.
The keynote panel "Reimagining Television: A Conversation with Hulu and Turner" is scheduled for 3 p.m. PT on Wednesday.
6. Tim Armstrong, Oath CEO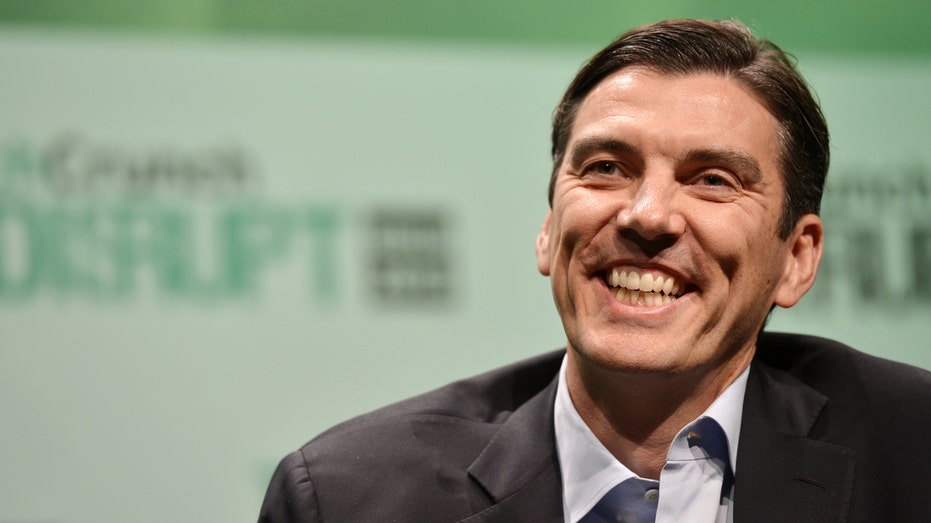 ---
Armstrong, head of the global digital company that includes prominent properties like Yahoo, AOL and HuffPost, is expected to discuss his plans for the combined entity on Wednesday at 10:40 a.m. PT.