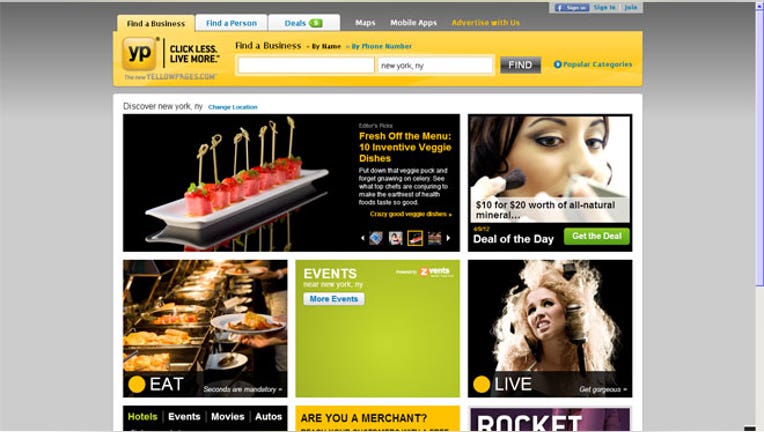 AT&T (NYSE:T) revealed a deal on Monday to unload its long-declining Yellow Pages business to private-equity giant Cerberus Capital Management.
In exchange, AT&T said it will receive about $750 million in cash, a $200 million note and a 47% stake in the new venture, YP Holdings.
The Yellow Pages business has been in decline amid stiff competition from a number of online players, including Google (NASDAQ:GOOG), Yelp and Groupon (NASDAQ:GRPN). Last quarter AT&T took a charge of 48 cents a share related to the division.
AT&T said the sale includes AT&T Advertising Solutions, which delivers sales and customer support, and AT&T Interactive, which conducts interactive product development. The acquisition doesn't include New York-based AdWorks, which is a recently formed business that sells online, mobile and TV advertising offerings.
The deal gives Cerberus businesses that generated $3.3 billion in revenue last year, including a print directory of about 1,200 The Real Yellow Pages and a local ad network reaching 71 million monthly unique visitors.
Dallas-based AT&T said the transaction makes sense for both the telecom giant and the business units.
"It enables AT&T to focus on its core strategy of leadership in wireless, IP, cloud- and application-based services," Jose Gutierrez, CEO of AT&T Advertising Solutions, said in a statement. "At the same time, it gives our advertising customers, partners and developers continued access to strong advertising and search innovation and performance."
AT&T said it believes the transaction will close in the middle of 2012. The company doesn't expect to record a material gain or loss from the deal.
Shares of AT&T slipped 0.52% to $30.78 ahead of Monday's open, outperforming a 1.1% decline on the S&P 500 futures.
New York-based Cerberus, which was established in 1992, recently raised $4 billion from investors.