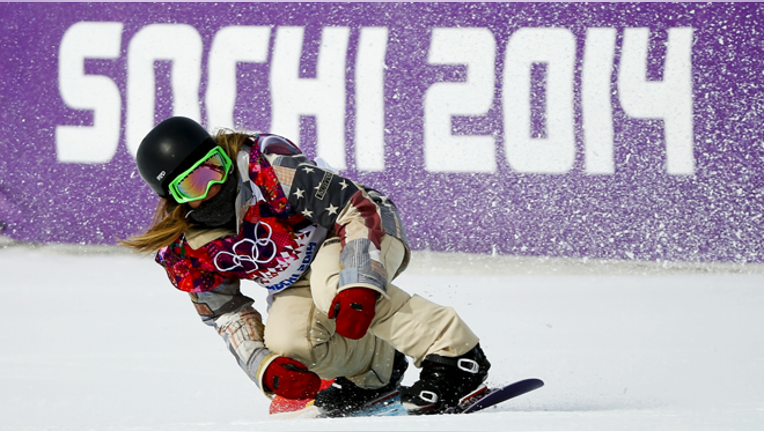 It turns out the Olympics are about more than just fitness in the real world. Tinder's chief executive says the athletes are flocking to the online dating app.
Olympic gold medal snowboarder Jamie Anderson says Tinder has been "next level" in the Olympic Village in Sochi and Tinder founder and CEO Sean Rad has confirmed that it is indeed off the charts.
"We can't give exact figures on usage in Sochi, but we've seen a meaningful increase in usage in the area during the Olympics," Rad told FOX Business.
"We couldn't be happier to hear that [Anderson] and other athletes are finding value in using Tinder while in Sochi. Tinder is a great way to meet new people while traveling," Rad said.
After winning the gold medal in women's slopestyle snowboarding on Sunday, Anderson told US Weekly, "Tinder in the Olympic Village is next level. It's all athletes! In the mountain village it's all athletes. It's hilarious. There are some cuties on there."
Prior to her event however, the 23-year-old deleted her account on the dating app to focus on the Olympics.  "There was a point where I had to be like, 'Okay, this is way too distracting,'" Anderson said.
Tinder makes on average 6 million matches each day, with users making more than 600 million profile "ratings." A tinder spokesperson said the firm knows of more than 200 marriage proposals of couples that met on the platform.
Tinder is backed by IAC/InterActiveCorp (NASDAQ:IACI).