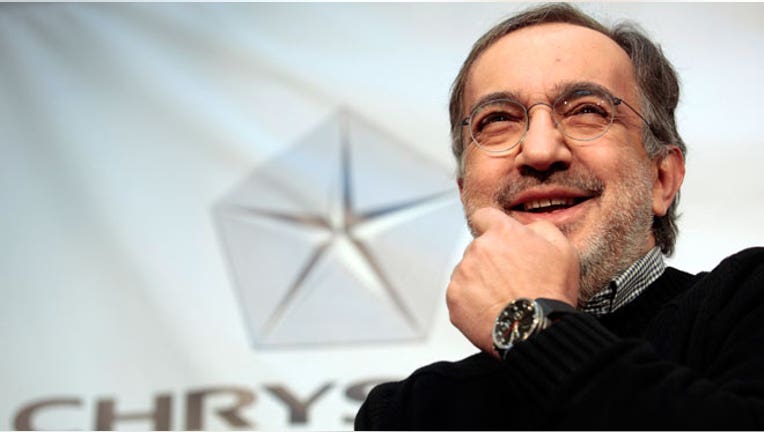 Sergio Marchionne, the Chief Executive of Chrysler Group and Fiat, said he hopes the IPO process will provide a clear valuation of Chrysler and pave the way for a merger of the two automakers.
Fiat is vying for full ownership of the No. 3 U.S. automaker but has been unable to agree on a price for the 41.5% of Chrysler it doesn't already own. Talks with VEBA, the United Auto Workers retiree healthcare trust that owns the minority stake, have stalled.
"The talks must continue," Marchionne said at an event in Italy on Thursday, according to Reuters.
Last month, Chrysler filed for an initial public offering after VEBA exercised an option to demand a listing of some of its shares.
However, Fiat cautioned that an offering is not set in stone, instead hoping the process will facilitate a deal with VEBA by providing an independent valuation of Chrysler. Marchionne has said he wants to avoid a listing because it could thwart the Italian car maker's merger plans.
"One of the things I hope is that it will become very clear exactly what the markets think Chrysler is worth, which is the only real reference point," Marchionne told reporters on Thursday. "There's a pretty clear process that leads to the IPO, and it places clear road markers that can be recognized by both sides."
Fiat is pinning its hopes on an eventual Chrysler merger, as it aims to stem losses in Europe and better compete in the global auto market. While Marchionne runs the two companies like one, sharing technology and platforms, a merger would allow Fiat to share Chrysler's cash.
Fitch Ratings issued a note Thursday that warned a Chrysler IPO could be detrimental to the company's future.
"The alternative scenario of a Chrysler IPO could lead to a downgrade as it could complicate overall group corporate governance and management, in particular because of a fragmented shareholding structure, and lengthen the refinancing process of Chrysler's debt," Fitch said.