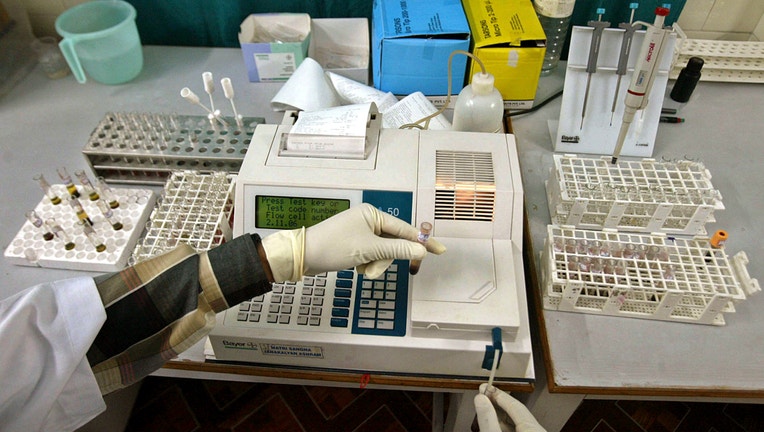 All baby boomers should be tested for hepatitis C virus, U.S. health officials said on Thursday, citing studies suggesting more than 2 million Americans born between 1945 and 1965 may be infected with the liver-destroying virus.
Hepatitis C, which is transmitted through the blood, kills more than 15,000 Americans each year, mostly from hepatitis C-related illness, such as cirrhosis and liver cancer, according to the U.S. Centers for Disease Control and Prevention.
The new CDC guidelines are based on studies showing that many baby boomers were infected decades ago, before routine screening of donated blood and organs, or awareness of the risk from sharing intravenous needles.
The agency had previously recommended testing only in individuals with certain known risk factors for the infection. It estimates that around 3.2 million Americans are chronically infected with hepatitis C.
The CDC, which issued proposed testing guidelines in May, said public comments "overwhelmingly supported" its draft plan.
Hepatitis C causes serious liver diseases, including liver cancer (the fastest-rising cause of cancer-related deaths) and is the leading cause of liver transplants in the United States.
The CDC believes routine blood tests will address the largely preventable consequences of the disease, especially in light of newly available therapies that can cure around 75 percent of infections.
The field has attracted broad interest with two new hepatitis C drugs, Incivek from Vertex Pharmaceuticals Inc and Merck & Co's Victrelis, reaching the U.S. market in the past year.
Companies including Gilead Sciences Inc aim to improve on those medicines with pill-only regimens. One such program at Bristol-Myers Squibb suffered a setback earlier this month when a key trial was stopped after a patient developed heart failure.