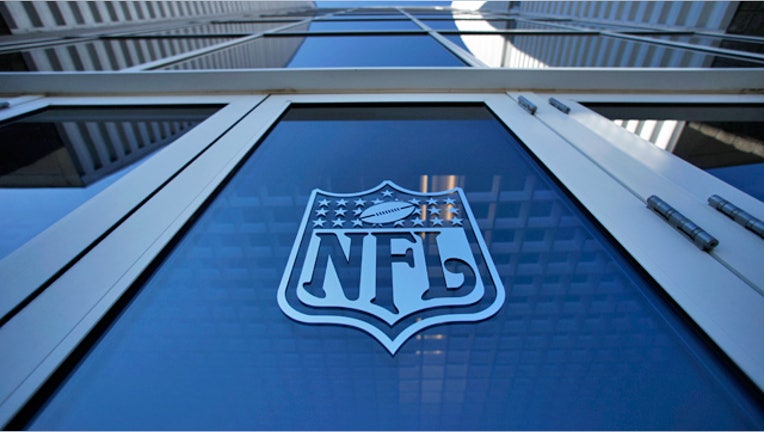 The National Football League and CBS (NYSE:CBS) announced a deal that calls for the broadcast network to televise eight Thursday night games early next season.
The NFL indicated last year that it may sell television rights to some of its Thursday games, all of which previously aired on the league's own NFL Network.
Under the agreement, the NFL Network will simulcast the CBS games and exclusively air the remaining half, consisting of six Thursday games and two Saturday games. CBS will produce the full schedule of 16 games with its broadcast team of Jim Nantz and Phil Simms. NFL Network analysts will be featured during pregame, halftime and postgame coverage.
The one-season deal includes an additional year at the NFL's option. Terms of the agreement weren't disclosed.
NFL commissioner Roger Goodell said the league's goal is to bring Thursday night games to more fans on broadcast television.
"We are very pleased to build on our outstanding partnership with the NFL by expanding our coverage to Thursday nights," said CBS chief executive Les Moonves. "CBS is a premium content company and the NFL represents the best premium content there is."
On Sunday, Super Bowl XLVIII attracted the largest TV audience in American history. According to Nielsen, 111.5 million viewers watched the Seattle Seahawks beat the Denver Broncos, topping the 111.3 million people who tuned into the Super Bowl two years ago.
Super Bowl XLVIII was aired on FOX, whose parent company, 21st Century Fox (NYSE:FOXA), also owns the FOX Business Network. Comcast's (NASDAQ:CMCSA) NBC will broadcast next year's championship game.
The NFL's deal with CBS follows rampant speculation early in the 2013 football season that the league was considering an expanded schedule of Thursday games.
Prior to the Super Bowl, Goodell said he supports widening the NFL playoff field to 14 teams from the current 12.
CBS shares were trading 25 cents higher at $58.12 early Wednesday afternoon.