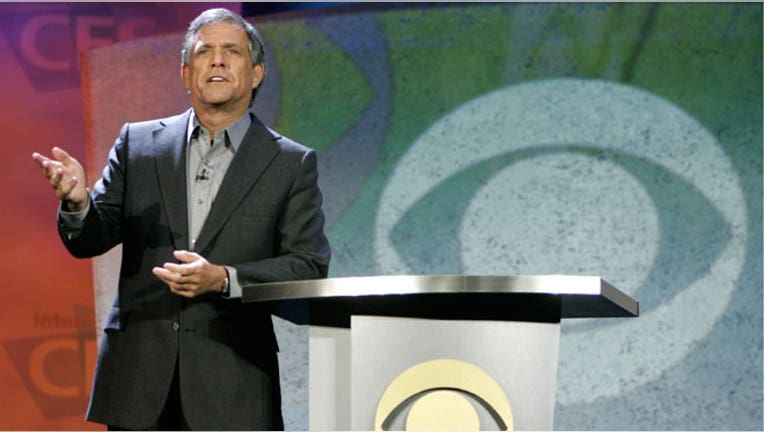 The head of Time Warner Cable (NYSE:TWC) proposed an end to the company's dispute with CBS Corp. over how much the cable provider should pay CBS for its programming, as the blackout of CBS channels stretched into Monday.
CBS fired back at Time Warner Monday afternoon, calling the offer "a sham."
"Today's so-called proposal is a sham, a public relations vehicle designed to distract from the fact that Time Warner Cable is not negotiating in good faith," CBS said in a statement.
"Anyone familiar with the entertainment business knows that the economics and structure of the cable industry doesn't work that way and isn't likely to for quite some time," CBS' statement continues. "In short, this was an empty gesture from a company that is expert at them."
A CBS spokesperson told Reuters a formal response to Britt was on the way.
Time Warner Cable CEO Glenn Britt had sent a letter to Les Moonves, Chief Executive of CBS, offering to resume carriage of CBS under terms the TV distributor "reluctantly agreed to during our negotiations" or on an "a la carte" basis at a price chosen by CBS.
"This way, rather than our debating the point, we would allow customers to decide for themselves how much value they ascribe to CBS programming," Britt wrote, adding that all proceeds from the "a la carte" offering would be given to CBS.
Either proposal would be worked out under a new negotiating extension in order to immediately bring CBS channels back to Time Warner.
The two companies had set an extended negotiating deadline of 5 p.m. ET Friday, at which time the blackout started in New York, Los Angeles, Dallas and other markets.
Cable and satellite providers have ramped up efforts to fight against rising programming costs, arguing they are driving up subscription prices paid by customers.
Pay-TV companies only started to pay broadcast networks for the right to carry their signals in the last few years, when those broadcasters began to seek a piece of rising programming fees paid to cable channels. Previously, cable and satellite operators instead negotiated deals to give broadcasters additional capacity for new channels.
Disputes between content providers and distributors over so-called retransmission fees have led to blackouts on numerous other occasions. Last year, Viacom channels like MTV and Nickelodeon were taken off DirecTV's (NYSE:DTV) service for nine days.
The CBS blackout, which includes the namesake network, Showtime, TMC and others, is affecting about 3.2 million Time Warner Cable subscribers. CBS answered the move by blocking Time Warner Cable's broadband users from accessing video content on CBS.com. The cable company had suggested its customers use the site as an alternative.
Time Warner Cable, the second-largest cable operator in the U.S., said CBS showed an "utter lack of regard for consumers" when it blocked its website for the cable company's high-speed data customers. In his letter Monday, Britt called on CBS to allow access to its website for Time Warner Cable customers.
The cable operator said it offered CBS a one-year extension with retroactive terms but accused CBS of dragging out negotiations closer to the NFL season, when sports fans would be most affected by the blackout.
Pay-TV rival DirecTV came to Time Warner Cable's defense over the weekend, releasing a statement saying it "applauds" the decision to pull CBS programming and the fight to prevent "exorbitant programming cost increases."
The satellite TV provider also noted that the network's decision to block access to CBS.com impacts its own customers "who may happen to have Time Warner as their Internet provider."
"The conduct of content companies in their efforts to extract outrageous fees from distributors and consumers may have reached a new low," DirecTV said.
CBS, the top-rated network, said Friday that it had never been dropped from a cable system before the recent dispute, accusing Time Warner Cable of "indulging in pointless brinksmanship and distorted public positioning" and criticizing the company for saying CBS sought a 600% rate increase.
In a ratings update released Monday, the network downplayed the blackout's impact on ratings. CBS saw just an estimated 1% decline in ratings over the first three nights of the blackout, according to the network.
"Because of CBS's strong ratings growth this summer, the net effect of the blackout will not present an overall ratings hardship," CBS said. "In addition, August is traditionally one of the lowest months of the year for ratings and advertising revenue, making the overall financial impact of the blackout negligible."
UBS (NYSE:UBS) analysts estimated the blackout is costing CBS about $400,000 a day, meaning it would take nearly 2 weeks for per-share earnings to drop by a penny. The analysts noted that customers have proven to be more loyal to content providers than the distributors of that content, while CBS can't afford to accept terms below market value because contracts run in excess of five years.
On Saturday, Time Warner Cable CEO Glenn Britt said CBS has made demands "that are completely inconsistent with the agreements we've reached with hundreds of other broadcasters."
Britt went on to say that higher programming costs have a "direct impact" on monthly cable bills.
"If we paid CBS what they are asking, the next broadcaster or programmer would ask us—and others like [Verizon's (NYSE:VZ)] FiOS, AT&T (NYSE:T) and DirecTV—for even higher prices next time," he argued. "So, we have to take a tough stand in these negotiations and fight to hold down the price we all end up paying for programming and to carry on reasonable and customary terms."
Time Warner Cable said subscribers who currently pay for Showtime or TMC will receive a credit related to the blackout on an upcoming bill.
Shares of Time Warner Cable were down 11 cents at $116.99 late Monday afternoon. CBS was trading 76 cents lower, or 1.4%, at $53.77.