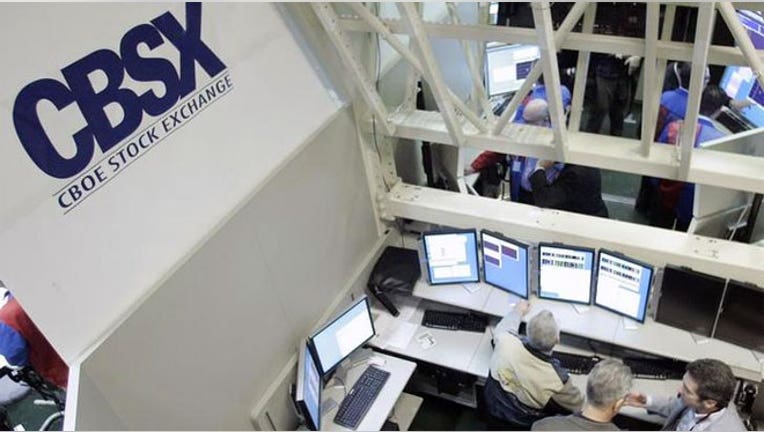 Exchange operator CBOE Holdings (NASDAQ:CBOE) posted a weaker-than-expected 25% increase in fourth-quarter earnings on Friday amid shrinking volumes and also said it is discussing a settlement with the Securities and Exchange Commission on a compliance probe.
Shares of the parent of the Chicago Board Options Exchange and other exchanges dropped more than 1% Friday morning after the earnings miss.
CBOE said it earned $39.7 million, or 45 cents a share, last quarter, compared with a profit of $31.8 million, or 35 cents a share, a year earlier.
Excluding one-time items, it earned 37 cents a share, trailing the Street's view of 42 cents.
CBOE, which owns the S&P 500 options contract as well as the popular VIX volatility index, said revenue jumped 8.2% to $130.1 million, narrowly surpassing consensus calls from analysts for $127 million. Operating margins expanded to 45.9% from 43.8%.
"CBOE Holdings' record-setting financial results for the fourth quarter and strong overall performance for 2012 were made more noteworthy given the year's well-known macro challenges," CEO William Brodsky said in a statement.
CBOE, which went public in 2010, said its transaction fees grew 4% in the fourth quarter due to an 11% jump in the average revenue per contract. However, trading volumes dropped 6% to 255.7 million contracts, or 4.13 million contracts per day. CBOE also noted it lost two trading days due to Hurricane Sandy.
During a conference call on Friday, CBOE said it is discussing a settlement with the SEC over a compliance investigation. The exchange operator said it has earmarked $5 million for a possible settlement.