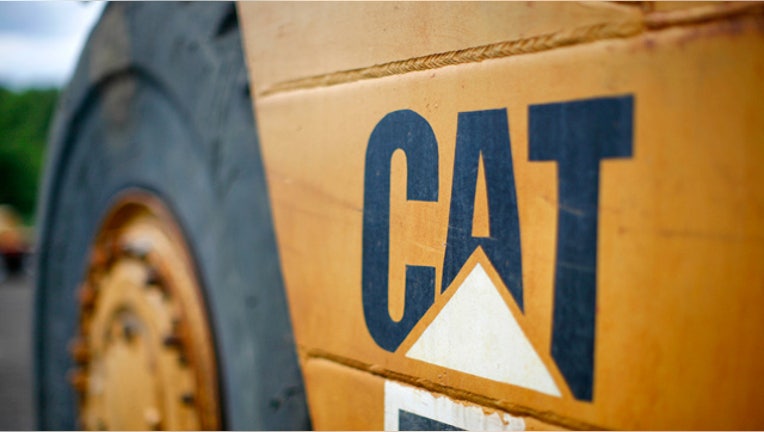 Caterpillar (NYSE:CAT) handily beat Wall Street estimates on Thursday with a first-quarter profit that climbed 4.8%, as strong sales of construction equipment offset continued weakness in mining.
The company also raised its full-year outlook for adjusted earnings by 25 cents to $6.10 a share. Its sales guidance remained at $56 billion, plus or minus 5%.
Shares rallied 2.5% to $105.99 in early morning trading. As of Wednesday's close, Caterpillar was already up 13.8% on the year.
Caterpillar reported net income of $922 million, or $1.44 a share, compared to $880 million, or $1.31 a share, in the same period a year earlier. Excluding one-time items such as restructuring costs, adjusted per-share earnings rose to $1.61 from $1.32.
Revenue ticked higher to $13.24 billion from $13.21 billion.
Analysts were looking for a smaller profit of $1.24 a share and revenue of $13.17 billion.
Caterpillar, which makes heavy equipment used in construction and mining, had a rough year in 2013 as customers spent less on new machinery and sales dropped 16%. The Peoria, Ill.-based company decided to close some plants and turned to cost-cutting in an effort to boost results.
In an interview on Opening Bell with Maria Bartiromo, Caterpillar chairman and chief executive Doug Oberhelman said the equipment maker remains focused on lean manufacturing. First-quarter operating costs were down 1.2% at $11.84 billion.
A day before reporting earnings, Caterpillar said total equipment sales were down 12% year-over-year through the first three months of 2014.
But North American sales were a bright spot, rising 6%. On Thursday, the company revealed a 15% increase in total North American revenue. Caterpillar saw declines in all other regions. The company said North America benefited from increased dealer inventory and higher end-user demand resulting from stronger U.S. construction spending.
Overall, construction sales improved the most during the latest period, posting 20% growth to $5.06 billion. Energy and transportation sales improved 8% to $4.78 billion.
Sales for the resource industries segment, which includes mining equipment, tumbled 37% to $2.12 billion.
"We're seeing some good news around construction to make up for mining," Oberhelman said, adding the amount of excess equipment for miners is on the decline. "We're seeing the bottom of the mining industry."
Caterpillar was recently the subject of a Senate hearing into how, according to a report by committee Democrats, the company shifted profits overseas to avoid paying $2.4 billion in U.S. taxes over a 13-year period.
Oberhelman said the issue "points out the desperate need we have for tax reform in this country." Caterpillar's effective annual tax rate is about 29% to 30%, while competitors overseas have a "far lower" rate, he explained.