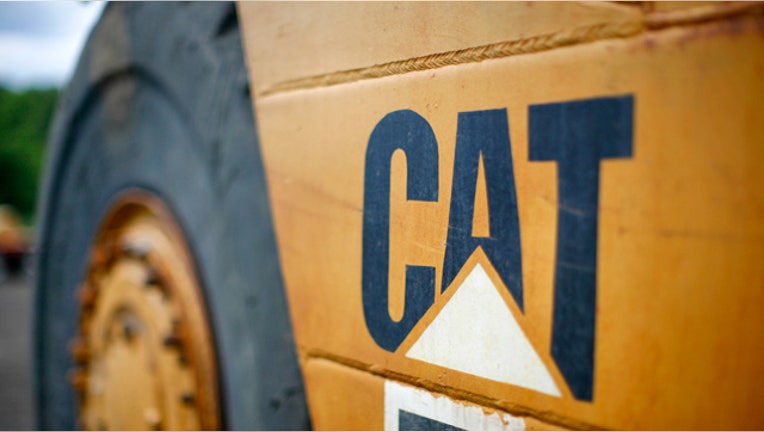 Caterpillar (NYSE:CAT) on Thursday reported better-than-expected earnings for the third quarter and raised its outlook as it continues to keep costs in check.
The world's largest maker of construction and mining equipment earned $1.02 billion, or $1.63 a share, compared to $946 million, or $1.45 a share, in the year-ago period. Stripping out restructuring expenses, Caterpillar's per-share earnings were $1.72.
Revenue increased about 1% to $13.55 billion, surpassing Wall Street's consensus view of $13.2 billion. Analysts also expected lower adjusted earnings of $1.36 a share.
Chief Executive Doug Oberhelman said Caterpillar is focused on what it can control, cost management and operational executing, amid slow economic growth worldwide.
Citing disciplined cost control and a diversified lineup of products, Caterpillar hiked its full-year forecast to earnings of $6.50 a share, excluding restructuring costs. The Peoria, Ill.-based company previously expected $6.20 a share.
Shares jumped 5% to $99.34 in recent trading. The rally extended Caterpillar's year-to-date gain to 9.3%.
Caterpillar also projected flat to slightly higher sales next year. It cautioned that business confidence may suffer from "ongoing uncertainty around the direction and timing of U.S. fiscal and monetary policy actions."
Weaker demand for mining equipment has pressured Caterpillar in recent years, given struggles in the coal industry. In the latest period, sales in Caterpillar's resource industries segment declined 19%.
Construction machinery has performed better with the U.S. housing market on the mend. Third-quarter construction sales were roughly even year-over-year, while energy and transportation recorded sales growth of 13%.
An upswing in U.S. construction-related spending and greater demand from the oil and gas industry lifted North America sales by 15% in the third quarter, Caterpillar said.
"Although still below prior peaks, construction-related spending continues to improve," the company noted.
Sales in the Asia/Pacific region were down 7%. China sales were about flat, while Caterpillar said slowing growth in China due to government reforms may impact next year's results.
Latin America posted a 21% decline in sales. Caterpillar's sales in Europe, Africa and the Middle East were flat despite stronger demand in Europe.