Cash-strapped universities rent out dorm rooms for profit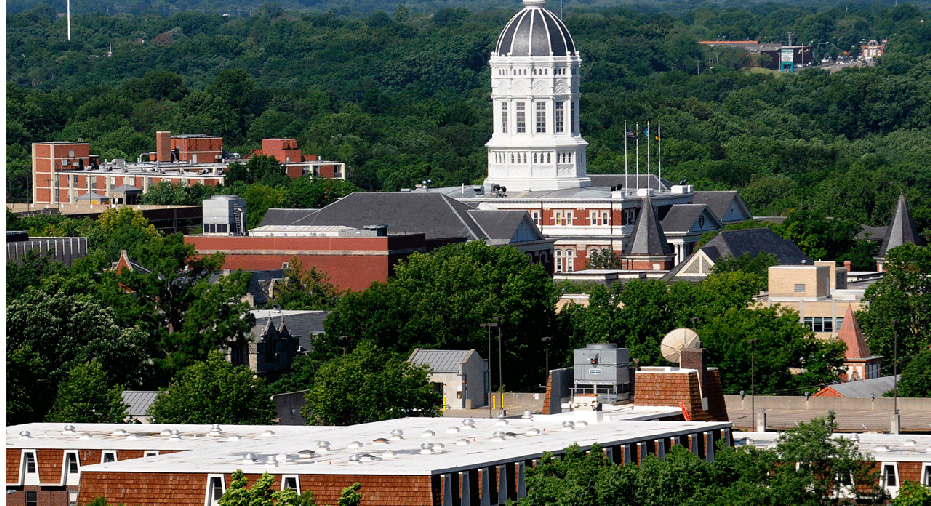 State budget cuts are putting stress on public universities, some of which are resorting to renting out empty dorm rooms to earn cash amid tight financial circumstances.
The University of Missouri, one of the biggest football schools in the state, will rent out dorms this fall for visitors who want to stay to see the team play. The starting rate for a "furnished two-bedroom suite with four single beds" is $120 per night plus tax, according to the school's website. The plea for extra cash at the University of Missouri comes amid declining enrollment and a decrease in finances. Enrollment is expected to drop by 14 percent for the coming school year and the university said it plans to eliminate a total of 474 jobs next year as $55 million will be slashed from its budget in fiscal year 2018. The state government cut $68 million, or 8 percent, in core funding to colleges and universities for the current budget year.
Missouri is not the only state where universities are tightening their belts. In Illinois, where Moody's downgraded the credit ratings of five public universities to junk level amid an ongoing two-year budget impasse, the University of Illinois at Chicago (UIC) offers guest housing in residences "intended for short-term stays by those other than UIC students" for rates as low as $100 per night for a one bedroom apartment.
Despite the offer on the website, a spokesperson for the school said in a statement to FOX Business "as a practice, we do not provide rentals to non-UIC affiliated individuals or groups."
Other universities in the state, like SIU Carbondale, will seek to capitalize on the solar eclipse weekend in August by making dorm rooms available for rent. SIU Carbondale says it is in a remarkably good location to witness the event.
Public universities in Illinois in particular are struggling as the state legislature nears the start of its third fiscal year without a spending deal. The deadline passed last month with the Democratic controlled state legislature and Republican governor unable to negotiate an agreement, resulting in the onset of a last minute, ten-day special session Wednesday to try to strike an accord before July 1.
While Illinois passed a stopgap measure in April to award $600 million to state universities and community colleges; that represents only 34 percent of the $1.7 billion that Democrats had planned to give to higher-education institutions in the state for the current fiscal year.
Like Illinois, Connecticut too is faced with a July 1 budget deadline. The state has been unable to reach a spending deal amid projections of a deficit that could top $5 billion over the next two years.