Cars, Homes Smarten Up at Vegas Tech Extravaganza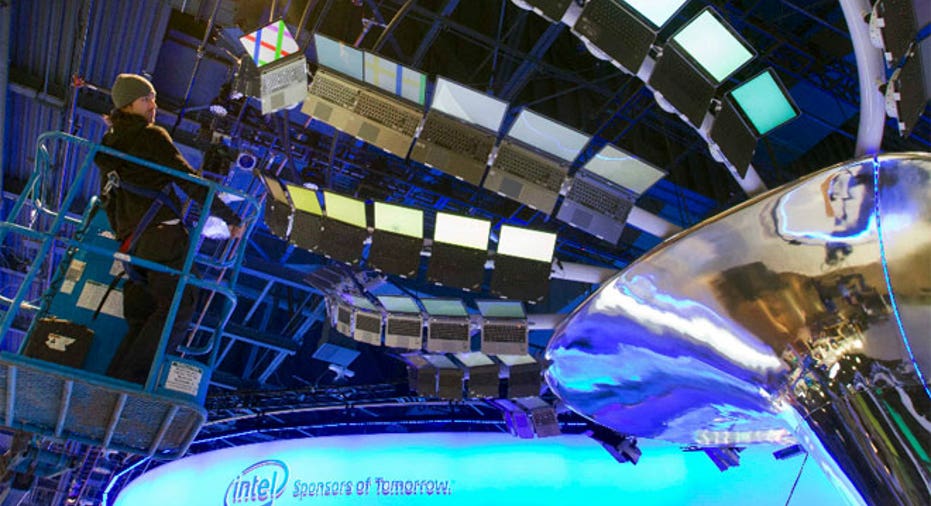 At the world's largest technology conference that kicks off on Monday, the most intriguing innovations showcased may be gadgets and technology that turn everyday items into connected, smarter machines.
This year's Consumer Electronics Show in Las Vegas promises a new generation of "smart" gadgets, some controlled by voice and gestures, and technology advancements in cars, some of which already let you dictate emails or check real-time gas prices.
Pundits have long predicted that home appliances like refrigerators and stoves will be networked, creating an "Internet of things." With advancements in chips and the ubiquity of smartphones and tablets, it's now happening.
"We've been talking about this convergence of consumer electronics and computers and content for 20 years. It will actually be somewhat of a reality here, in that your phone, your tablet, your PC, your TV, your car, have a capability to all be connected," said Patrick Moorhead, principal analyst at Moor Insights & Strategy.
Despite the absence of tech heavyweights Apple Inc (NASDAQ:AAPL)and Microsoft Corp (NASDAQ:MSFT), CES still draws thousands of exhibitors, from giants like Intel Corp (NASDAQ:INTC) and Samsung Electronics Co Ltd to startups hungry for funding.
Wireless chip maker Qualcomm Inc's CEO, Paul Jacobs, opens the festivities with a keynote speech on Monday, taking a spot traditionally reserved for Microsoft, which decided last year to sever ties with the show.
Jacobs said in a recent interview on PBS that he will show how wireless technology will be pushed way beyond smartphones into homes, cars and healthcare.
SMARTER SMARTPHONES
With venues spanning over 32 football fields across Las Vegas -- more than 1.9 million sq. ft. (176,516 sq. metres) -- CES is an annual rite for those keen to glimpse the newest gadgets before they hit store shelves. The show, which started in 1967 in New York, was the launch pad for the VCR, camcorder, DVD and HDTV.
While retailers prowl for products to fill their shelves, Wall Street investors look for products that are the next hit.
Intel and Qualcomm (NASDAQ:QCOM) are expected to highlight improvements in "perceptual computing," which involves using cameras, GPS, sensors and microphones to make devices detect and respond to user activity.
"The idea is that if your devices are so smart, they should be able to know you better and anticipate and react to your requirements," said IDC analyst John Jackson.
This year, snazzier TVs will again dominate show space, with "ultra high-definition" screens that have resolutions some four times sharper than that of current displays. The best smartphones will likely be reserved for launch at Mobile World Congress in February.
There will also be a record number of auto makers showing the latest in-vehicle navigation, entertainment and safety systems, from Toyota's Audi to Ford (NYSE:F), General Motors (NYSE:GM) and Hyundai. The Consumer Electronics Association has forecast the market for factory-installed tech features in cars growing 11 percent this year to $8.7 billion.
BMW, for one, already provides speech recognition that is processed instantly through datacenters, converted into text and emailed without drivers taking their hands off the wheel. The luxury carmaker also offers data about weather, fuel prices and other items.
"Automotive has been this backwater of technology for a long time. Suddenly, we're seeing a lot of real innovation in automotive technology," Scott McGregor, CEO of chipmaker Broadcom, told Reuters ahead of the show.
(Editing by Edwin Chan and Leslie Gevirtz)