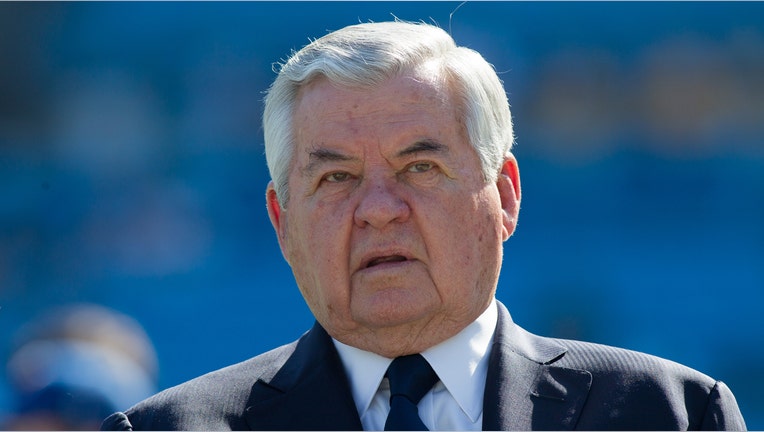 Jerry Richardson, owner of the NFL's Carolina Panthers, faces an internal investigation amid allegations of workplace misconduct, the team announced on Friday.
The Panthers did not provide details into the allegations against Richardson. The team informed the NFL of its investigation shortly before the public announcement, a source familiar with the situation told FOX Business.
"The Carolina Panthers and Mr. Richardson take these allegations very seriously and are fully committed to a full investigation and taking appropriate steps to address and remediate any misconduct," Panthers spokesman Steven Drummond said in a statement.  "The entire organization is fully committed to ensuring a safe, comfortable and diverse work environment where all individuals, regardless of sex, race, color, religion, gender, or sexual identity or orientation, are treated fairly and equally. We have work to do to achieve this goal, but we are going to meet it."
Erskine Bowles, who served as White House chief of staff under former President Bill Clinton and is a minority team owner, will oversee the investigation, which will be conducted by law firm Quinn Emanuel Urquhart and Sullivan, LLP.
An NFL representative declined to comment on the situation.
Richardson, 81, founded the Panthers and has served as the team's principal owner since they were established as an NFL expansion franchise in 1993. He played in the NFL in the late 1950s for the Baltimore Colts.
The Panthers are valued at $2.3 billion, which ranks 21st among NFL franchises, according to Forbes' calculations.