Carnival Ship Damaged in Second Incident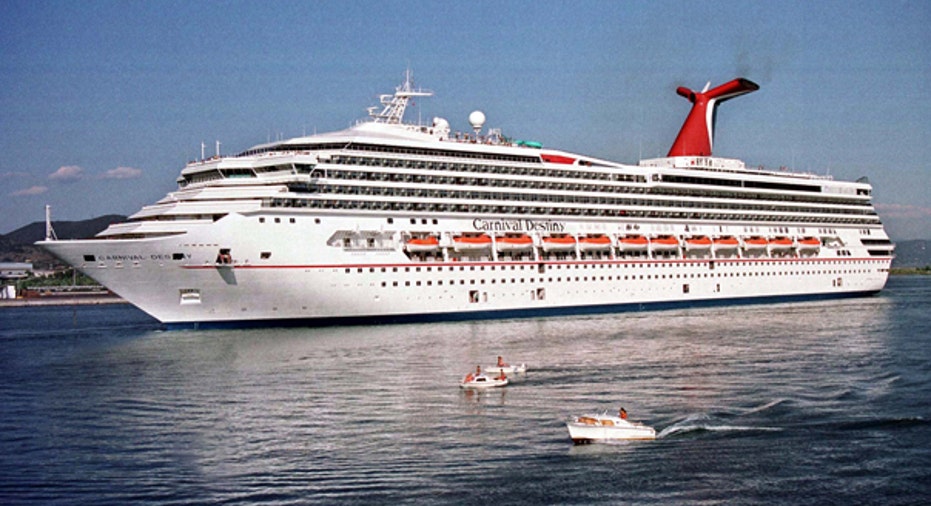 Carnival Corp.'s (NYSE:CCL) Triumph cruise ship sustained damage again when it broke loose from its moorings at a shipyard in Mobile, Ala., due to high winds, the company said late Wednesday afternoon.
The Coast Guard said the incident happened at 1:45 p.m. CT. Coast Guard are searching for a  missing worker who fell into the water after a guard post blew over.
Miami-based Carnival, the world's largest cruise-ship operator, said the Triumph drifted and is currently resting against a cargo vessel.
The Triumph suffered an engine fire that left the cruise ship adrift in the Gulf of Mexico for nearly a week in February. That incident knocked out power and left most utilities inoperable.
Last month, the company warned that repair costs would weigh on earnings for the remainder of the year. Two other Carnival ships, the Legend and Dream, had technical malfunctions in March.
Carnival shares regained some of its losses in after-hours trading, rising 11 cents to $33.74. The stock is down about 8.5% so far this year.