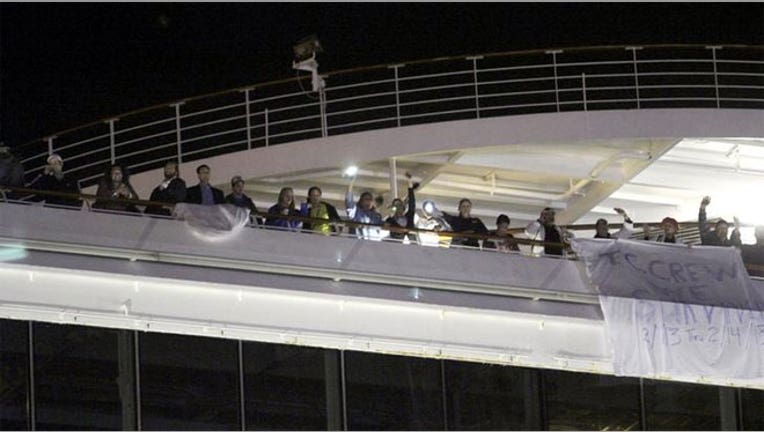 Carnival (NYSE:CCL) shares edged lower on Thursday as the cruise ship operator's woes continued to mount – this time in the Caribbean.
The Carnival Dream ship is docked in port at Philipsburg , St. Maarten. Carnival in a statement said the ship is experiencing a "technical issue" with its backup emergency diesel generator, which its engineering team is currently working to fix.
The Miami-based cruise company said that the malfunction occurred on Wednesday during regular scheduled testing of the generator. At no time did the ship lose power but there were periodic interruptions to elevators and toilets for a few hours last night. The ship's propulsion systems and primary power source both were not impacted.
The ship, which has capacity of 3,646 passengers and 1,367 crew members, was on a seven-day cruise out of Port Canaveral, Fla. Carnival cancelled the ship's next voyage, which was scheduled to depart on Saturday, and it is giving a full refund to those passengers, as well as a 25% discount off a future seven-day cruise.
The cruise operator is now working to fly current guests home via private charter flights from St. Maarten and will give them a refund equivalent to three days of the voyage as well as a 50% discount off a future cruise.
The US Coast Guard confirmed that it is not involved at this time in assisting Carnival because the ship is moored but continues to monitor the situation.
Despite reports from passengers that there was "human waste all over the floor" and overflowing bathrooms, the Coast Guard said the ship's sewage and power are still working correctly.
"All guests are safe and comfortable," Carnival said in a statement. "All of the ship's activities and facilities are fully operational."
The latest problem comes weeks after en engine fire stranded the Carnival Triumph for several days in the Gulf of Mexico, leaving the 4,200 onboard without working toilets or power. The boat had to be tugged back to port.
Shares of Carnival fell 1.3% to $35.24 Thursday morning. They are down about 3.4% from January.