Carnival, Royal Caribbean ships to help Puerto Rico aid efforts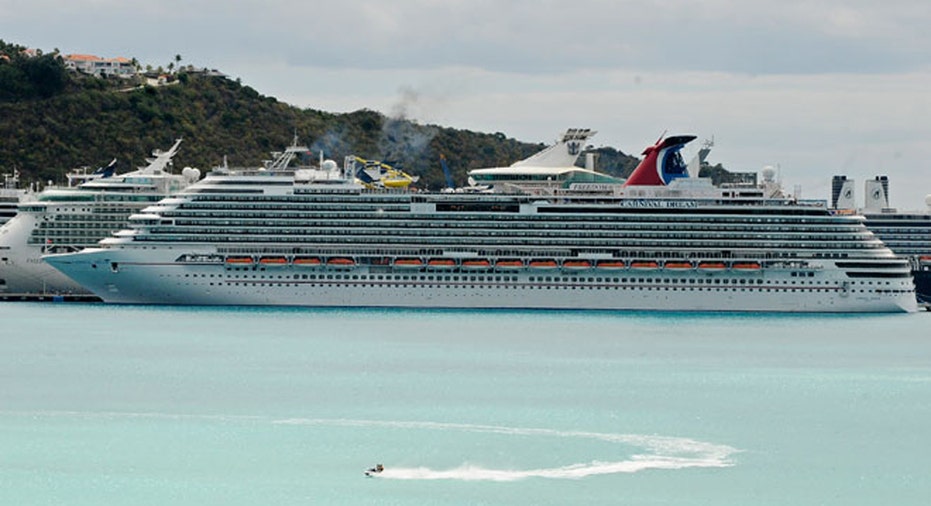 Nearly a week after Hurricane Maria slammed Puerto Rico, many residents are in critical need of supplies. Food, water, and medicine are dwindling and the island is expected to be without power for several months.
Puerto Rico Governor Ricardo Rossello told FOX Business' Melissa Francis on Monday that the major problem blocking relief to the island is air traffic control.
"It has been very limited. To give you a sense, it is [currently operating] at about 20% of what normal air traffic control to Puerto Rico [would operate at] because some towers are limited. Notwithstanding, it is critical, we get those resources." Rossello said.
Instead, Rossello said the U.S. territory is now relying on cruise ships to bring resources to the devastated island as their largest airport in San Juan continues to operate on limited emergency power with fewer than ten commercial flights to the U.S. each day.
Carnival Corp. (NYSE:CCL), the world's largest cruise line, told FOX Business that some of its Carnival Cruise line ships "are currently traveling to destinations in the Caribbean and donating and delivering supplies, water and food to the Caribbean, which will include San Juan as well."
"We are currently in discussions with authorities there [in Puerto Rico] to help determine other ways to help and have an impact," Roger Frizzell, SVP & chief communications officer for Carnival Corp. said.
Additionally, the company recently announced a $10 million donation pledge to hurricane relief victims in the Caribbean and Florida, which now includes San Juan.
Royal Caribbean Cruises (NYSE:RCL), the second largest cruise line operator in the world, told FOX Business that due to the impact of Hurricane Maria, its cancelling its Adventure of the Seas cruises to utilize the ship for evacuation and humanitarian efforts.
"Adventure will arrive on Wednesday, September 27 and will operate humanitarian calls in San Juan, St. Thomas and St. Croix to aid in the evacuation and donate critical supplies to each destination. The ship will bring evacuees to Fort Lauderdale before returning to San Juan on October 6 to prepare for the October 7 cruise. As the recovery effort remains fluid and each island is working diligently to get back to normal operations, we will continue to communicate any port changes to our guests," Owen Torres, manager of Global Corporate Communication at Royal said.
Meanwhile, Norwegian Cruise Line (NASDAQ:NCLH) announced late Tuesday that it is partnering with disaster relief organization All Hands Volunteers to raise money for hurricane relief in Texas and struggling Caribbean islands.
"Our hearts are truly with the people of Puerto Rico and we recognize the intense suffering the are experiencing. As a relatively small non-profit organization, our resources are currently stretched thin, given those unprecedented concurrent disasters. Our model has always been to respond where we are needed most. As a result, we committed to two year in Texas in response to Hurricane Harvey, as well as two years in a number of struggling Caribbean islands," Erik Dyson, CEO of All Hands Volunteers told FOX Business.
The "Hope Starts Here" program has set a goal of $2.5 million and Norwegian said it will match up to $1.25 million of donations.
A representative for Walt Disney Cruise Line (NYSE:DIS) did not immediately respond to FOX Business' request for a comment.