Carnival 2Q Revenue Slides 1.7%; Chairman, CEO Roles to Split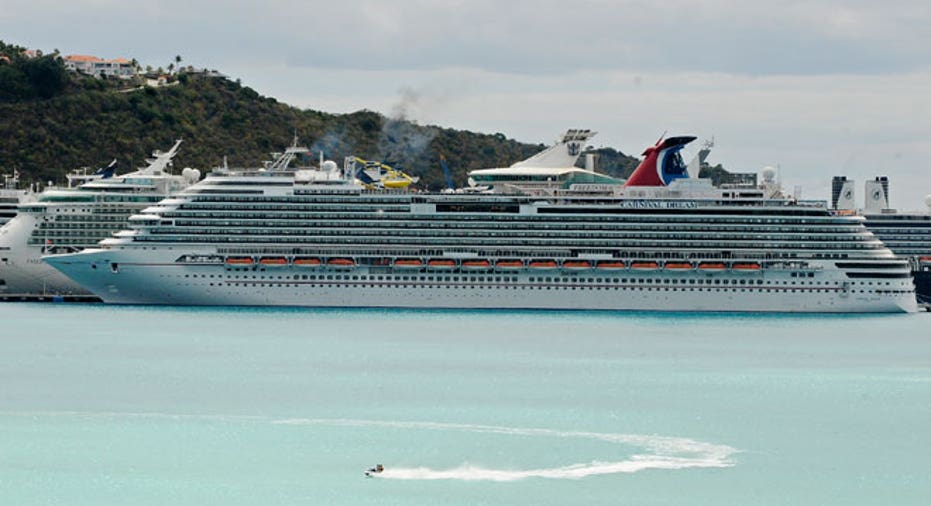 Carnival (NYSE:CCL) reported a surge in second-quarter earnings after the sale of one of its ships, overshadowing a decline in revenue.
The Miami-based company also announced it is splitting the roles of chairman and chief executive. Micky Arison, who was named CEO in 1979, will continue to serve as chairman. Current board member Arnold Donald will take over as CEO on July 3.
"I have been discussing this with the board for some time now and feel the timing is right to align our company with corporate governance best practices and turn over the reins after 34 years as CEO," Arison said in a statement.
Donald said he has a "first-hand appreciation of what it has taken to develop this highly successful business, an understanding for the dynamics and challenges we face, and a great deal of confidence in the company's management team and their ability to execute."
The world's largest cruise operator has dealt with several malfunctions this year and plans to spend up to $700 million on improving ship safety. The company had said its entire fleet was put under an operational review after the Costa Concordia ran aground off the coast of Italy early last year, killing 32 people.
In February, the Triumph suffered an engine fire that left the cruise ship adrift in the Gulf of Mexico, stranding 3,100 passengers for nearly a week. The same ship was being repaired at a port in Mobile, Ala., when high winds caused it to break loose from its moorings.
In the wake of those mishaps, Carnival cut its full-year outlook amid lower ticket prices to drive bookings, a move that narrowed margins and revenue yields. Increased costs from ship repairs were also expected to weigh on earnings.
For the latest period, Carnival said its profit was $41 million, up from $14 million in the year-ago quarter. On a per-share basis, earnings rose to five cents from two cents. Adjusted per-share earnings, which exclude one-time items such as unrealized losses on fuel derivatives, slid to nine cents versus 20 cents.
The second quarter included a $15 million gain from the sale of the Noordam, a ship operated by Holland America. In addition to its namesake line, Carnival runs Holland America, Cunard, Costa Cruises and others.
Carnival last projected earnings of four cents to eight cents a share, below analysts' expectations at the time.
Revenue fell 1.7% to $3.48 billion, coming up short of the $3.55 billion call from Wall Street.
Net-revenue yields, a closely-watched gauge of performance that measures revenues in relation to available capacity, declined 1.9% on a constant-dollar basis. The company expected a decline of 0.5% to 1.5%.
Carnival also projected earnings for the current quarter will fall between $1.25 and $1.33 a share, while analysts are looking for per-share earnings of $1.38. The company expects net-revenue yields to decline 3.5% to 4.5%.
Prices and cumulative advance bookings for the rest of 2013 trail prior-year levels, Carnival added. However, since the end of March, fleet-wide booking volumes for the next three quarters are ahead of last year at higher prices, excluding Carnival Cruise Lines. Carnival booking volumes and prices are behind the prior year.
Shares rose nearly 3% to $34.20 after Tuesday's opening bell.