Carmakers eye modest Brazil recovery at low-key Sao Paulo Auto Show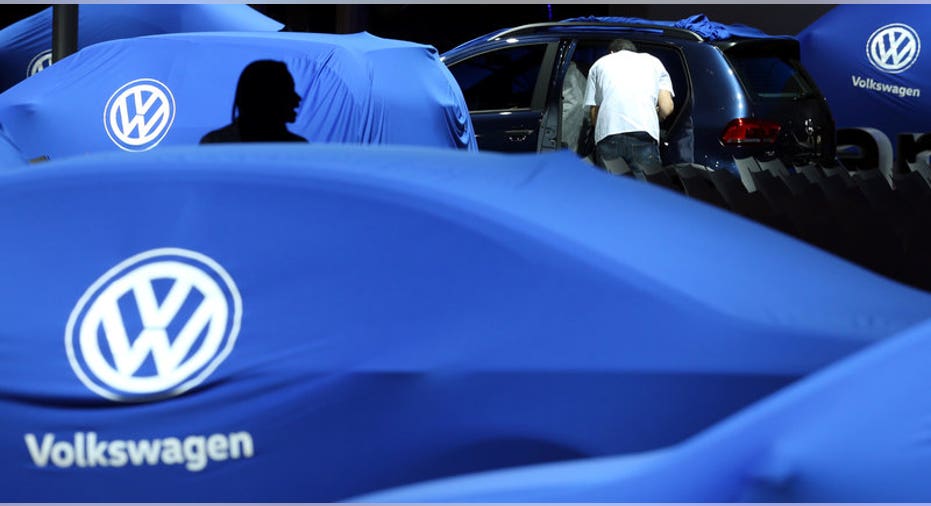 The display stands packed with glimmering sheet metal were smaller than usual and all-new models were scarce. Even most forecasts for a recovery in sales were modest, in keeping with the mood as the Sao Paulo Auto Show opened on Tuesday.
It was a testament to the crisis wracking the Brazilian car market, once the world's fourth-largest. Since reaching a record 3.8 million vehicles in 2012, the market has nearly halved in size.
Executives put on brave faces. Most said the projected end of Brazil's grinding recession next year would allow for single-digit market growth - the first sales upturn in five years.
Yet few seemed ready to make big new bets on a market where automakers poured billions into new factories on the eve of the downturn. More than half of that capacity in Brazil now lies idle.
Volkswagen AG is cutting investments in Brazil in the five years through 2020 to 7 billion reais ($2.20 billion), down from 10 billion reais in the five years through 2018, said Volkswagen do Brasil Chief Executive David Powels.
Ford Motor Co's new chief executive for South America, Lyle Watters, said the U.S. automaker planned to rebound after its drop from fourth to sixth place in the market, but had little to say about how.
"I don't get out of bed in the morning to be in sixth place," Watters said. The only new model he announced, the Mustang, will start being imported to Brazil in 2018.
Watters and other executives projecting a recovery in 2017 weighted their optimism to the second half of next year, once interest rates recede further from decade-highs and double-digit unemployment is expected to subside.
The most aggressive forecasts came from brands positioned to capture a slice of the growing sport utility vehicle segment, especially compacts and crossovers.
The Jeep division of Fiat Chrysler Automobiles NV aims to sell 90,000 vehicles in Brazil next year, up from 60,000 this year, as it adds domestic production of the Compass, according to Latin America director Sergio Ferreira.
SUV sales are likely to grow to more than 17 percent of the Brazilian market next year, Ferreira said, up from 15 percent this year. That is more than twice the 7 percent growth seen in 2012, before Jeep built a plant in northeastern Brazil.
The most upbeat outlook for the market, an outlier among other forecasts, came from General Motors Co , whose Chevrolet brand passed Fiat this year as the best-selling in Brazil for the first time in over a decade.
GM, which is bringing its Tracker SUV to Brazil, expects Brazilians to buy 2.4 million new cars and light trucks in 2017, up from around 2.1 million this year, said Carlos Zarlenga, the head of GM in Brazil.
That is still a far cry from 2012's 3.8 million sales. "We think the market is going to accelerate in the second half of the year," said Zarlenga.
Few are counting on such fast-paced growth in what Anfavea, the association that represents automakers in Brazil, says is now the world's seventh-biggest car market.
But Toyota Motor Corp <7203.T>, which tripled its market share in the crisis to 9 percent, has increased sales 1 percent this year and said on Tuesday it plans to increase them again by 1 percent next.
Toyota's top executive in Latin America, Steve St. Angelo, is among those counting on acceleration in a market long stuck in neutral or reverse.
In an interview ahead of the car show, he told Reuters he expected to see the overall Brazilian market grow around 5 percent next year.
(Editing by Daniel Flynn and Tom Brown)