Carlyle Rallies Around Surging 4Q Profits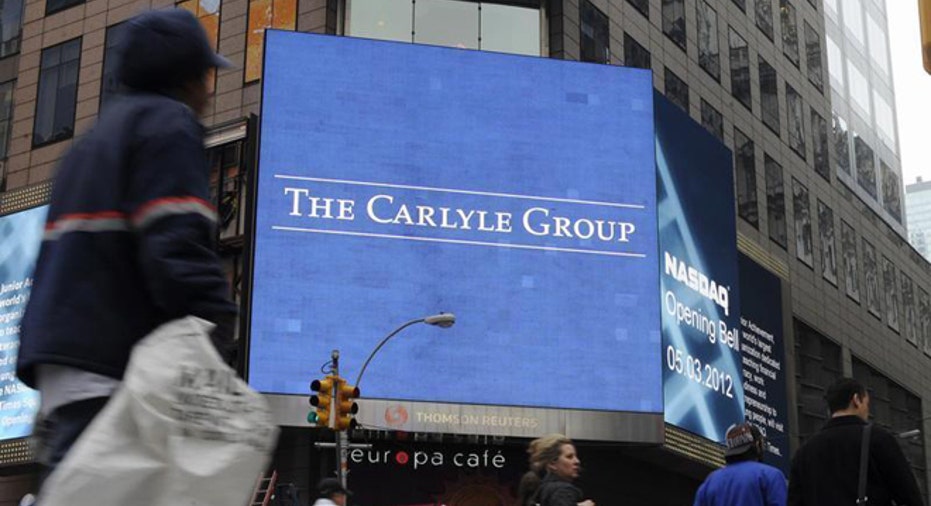 Carlyle Group (NYSE:CG) revealed surging fourth-quarter profits on Wednesday that more than tripled as the private-equity giant booked big gains on a number of savvy bets.
Wall Street applauded the bullish results from Carlyle, driving the Washington, D.C.-based private equity firm's share price 8% higher in premarket action.
Carlyle said it earned $71 million, or $1.17 a share, last quarter, compared with a profit of $12 million, or 25 cents a share, a year earlier.
Economic net income, which measures cash and paper profits or losses, soared to $1.64 a share from 47 cents the year before, blowing away the Street's view of 96 cents.
Revenue came in at $1.64 billion, trumping estimates from analysts for $858.1 million.
"Carlyle experienced a strong year in 2013 across virtually every metric," Carlyle co-CEO David Rubenstein said in a statement. "Our fund and financial performance over the past year demonstrates the advantage of our long term focus, which benefits both our fund investors and unitholders."
During the fourth quarter, Carlyle realized $6.3 billion in carry fund proceeds, bringing the 2013 total up to $17.4 billion. Among the big payouts for the firm: sales of stakes in BankUnited (NYSE:BKU) and Nielsen Holdings (NYSE:NLSN).
Carlyle said it raised $3.8 billion in new capital during the fourth quarter, capping off a year that saw the firm raise $22 billion. Carlyle also listed $2.2 billion in carry fund equity invested during the fourth quarter.
Shares of Carlyle rallied 8.29% to $38.40 in premarket trading on Wednesday, positioning them to erase their 12-month decline of 5%.