Caribbean Balcony Cabin Deals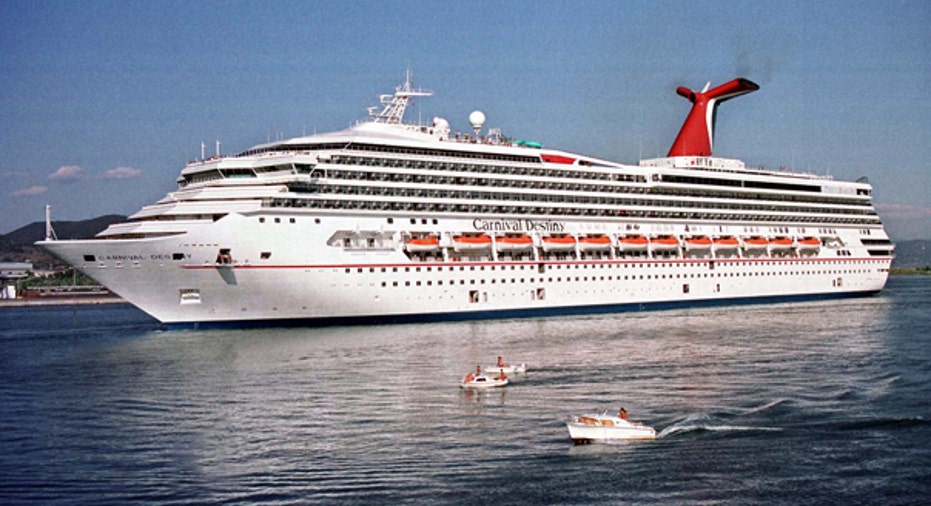 You may have seen cruise ads with prices lower than what I cite in my columns; that's because I use balcony cabin prices for all of my examples and comparisons. Most cruise ads give you the "lead-in" price for a cruise ship, meaning an inside cabin with no windows – the lowest category possible.
Balcony cabins are the most common and popular accommodation on today's cruise ships.
There are four basic stateroom categories:
•Inside cabins have no windows at all.
•Outside cabins have a non-opening window.
•Balcony cabins have a sliding glass door to an outside patio.
•Suites have a bedroom that is separate from the daytime living area and a balcony.
There are variations. Sometimes ocean-view cabins have windows that open. Lately the term "oceanview with verandah" has cropped up. Every verandah stateroom has an ocean view, except on Oasis of the Seas and her soon to debut sister, Allure of the Seas. These two, ultra-modern biggest cruise ships in the world have cabins with balconies that look in toward open air atriums.
A new category, "French Balcony," has a tiny railed ledge beyond a sliding glass door just big enough to lean out and take a picture. They sound simple, but satisfy what people want in a balcony: fresh air and a view. On most modern cruise ships some 70% of staterooms, or more, have a balcony.
I could show you Caribbean cruises selling for $399 today, but you would not want the cabin included in that price. The good news is that the price spread between varying categories is shrinking, so quoting balcony cabin prices shouldn't give you sticker shock.
This Week's Cruise Bargains
We are still in "value season" until the holidays. Cruise prices always jump in January, but by how much will depend on the economy. Right now we are seeing seven-day cruises in the $600 range for balcony cabins until Christmas – a very good deal.
Let's compare cruises sailing from a few different ports:
We recently told you about the beautiful Celebrity Solstice sailing to the Eastern and Western Caribbean from Fort Lauderdale. Lovely veranda staterooms are available for $799 per person.
The Eastern Caribbean itinerary sails to San Juan, St. Maarten and St. Thomas. The Western Caribbean itinerary sails to Grand Cayman, Cozumel, Costa Maya and Roatan. These offers are good through Dec. 11, 2010.
But there is another bargain on a ship we like as much as Solstice: The Holland America Eurodam (introduced in 2008) sails out of Fort Lauderdale for the rest of 2010 on similar seven-day cruises with verandah staterooms for as little as $599 per person. Enjoy premium bedding, bathrobes, Egyptian cotton towels, Elemis bath products, fresh fruit bowls and a DVD player for your flat-panel television. You can check out recent DVD movies from the ship's library. Sail to Grand Turk, San Juan, St. Thomas and Holland America's private island,  Half Moon Cay.
Norwegian Epic, the brand-new freestyle ship from NCL, is now just $749 per person on Nov. 27 or Dec. 11. The ship features Blue Man Group, Second City Comedy and the stage show  "Legends at Sea" now with tributes to Michael Jackson, Rod Stewart and Britney Spears. All of these shows are included in the price of the cruise (others cost extra) – but make your reservations before you cruise at NCL.com to insure the best show times.
There are many NCL cruise bargains in 2010. A balcony cabin on Norwegian Pearl seven-day sailing from Miami to the Dominican Republic, St. Thomas, Tortola and the NCL private island starts at just $549 per person. On Oct. 31, Nov. 14 or 28 you can book a 285 square-foot suite for $799 per person.
Some of the best Princess bargains are on the Caribbean Princess sailing out of San Juan. Flights to San Juan are 35 minutes longer and about $90 more than Miami, but sailing from San Juan offers  you lower cruise prices and much more exotic destinations. The price for a balcony cabin is a bargain atonly $599; $799 for the 324-square-foot mini-suite is a steal. This cruise sails to Bonaire, Grenada, Dominica and St. Thomas. An alternate itinerary sails to Barbados, St. Lucia, Antigua, Tortola and St. Thomas.
Royal Caribbean's Serenade of the Seas sails Nov. 28 out of San Juan on seven-day cruises to St. Lucia, Barbados, Antigua, St. Maarten, and St. Croix starting at $649 for a balcony cabin.
Now this is unusual: Since Royal Caribbean left the Mexican Riviera cruise market, prices have almost doubled. Many of Carnival Splendor's regular seven-day Mexican Riviera cruises out of Los Angeles are now selling for $900 to $1000 through the rest of 2010. But there are still relative bargains if you hurry.
Carnival Spirit, one of my favorite Carnival ships, sails from San Diego on a variety of six to nine-day Mexico cruises starting at $639 (March 20, 2011). If you can leave on Dec. 10, 2010, you can sail a nine-day cruise to La Paz, Puerto Vallarta and overnight in Cabo San Lucas in a balcony cabin for $699. You can also find various eight-day Carnival Spirit sail dates and itineraries starting at $739 per person.
All cruise prices are for balcony staterooms, per person double occupancy and do not include government taxes or fee.
If you would like more basic information about cruising we urge you to consult our Cruising101 FAQ.  
I started writing about stock market investing for Motley Fool in 1995, but previously I worked aboard cruise ships. I co-founded CruiseMates.com, the first cruise travel guide on the Internet in New York City in 1999. CruiseMates, one the Web's top cruise travel guides was acquired by Internet Brands (NASD: INET) in 2006. Once CEO, I am now the editor of CruiseMates – Paul Motter.