Careless-Spending Celebrities Lose Sympathy With American Public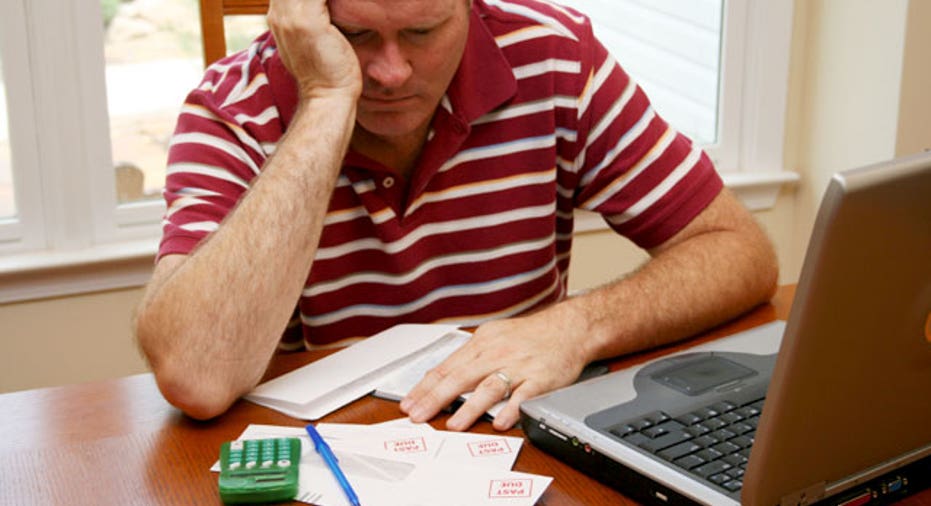 High-spending celebrities take note: If you're in debt because of your poor money choices, don't look for much empathy from the rest of us.
One of the byproducts of the recession is a change in the public's attitude toward those who overspend. The sympathy showered on poor old Ed McMahon just two short years ago has largely gone AWOL as a new crop of celebrities and a slew of professional athletes fall on the sword of financial ruin from having lived above their means.
It's a shift in attitude that came upon us as swiftly as our rediscovery of savings accounts. In 2008, the public's heart bled as Johnny Carson's long-time sidekick lost his Beverly Hills home to the bank. McMahon's plight even touched Donald Trump, who offered to buy the house and let the aged and ill McMahon live in it -- for a fair market rent -- until his passing.
Contrast that with the recent treatment that six-time Grammy Award-winning singer Toni Braxton received for filing her second bankruptcy in October. TMZ.com skewered her for showing up at a Miami Dolphins game wearing a pair of $800 Louboutin shoes just days after filing.
Perhaps we just want our fallen celebs to show more humility. Or perhaps we have just had our fill of continued gluttony in an economic time that calls for spending restraint and savings.
For those public figures who don't accept the new normal and can't shed their old habits of fiscal gluttony, we have developed public scorn -- big-time. Some examples:
Lenny DykstraWhen reports surfaced that Lenny Dykstra's home in the Sherwood Country Club estates near Los Angeles was being sold in foreclosure in 2009, there was nary a tear shed for the former pro baseball star, who was a fan favorite with both the New York Mets and the Philadelphia Phillies.
At one point, his 12,700-square-foot mansion (formerly owned by Wayne Gretzky) was listed at $25 million. The list price recently fell to $9.9 million. Only time will tell if public sentiment softens and people quit asking whether the tobacco-chewing Dykstra, who everyone knows as "Nails," really needed a formal grand salon, championship tennis court and a screening room.
April Lane Benson, a psychologist who specializes in the treatment of compulsive spending (oniomania) and runs the website shopaholicnomore.com, finds it interesting that the public's attitude toward those who fall off the fiscal responsibility wagon is more forgiving when that bankruptcy or foreclosure is caused by a job loss or coping with a serious illness. At the same time, she says, we've grown intolerant of those who flaunt their overspending and then expect public understanding.
Toni BraxtonThere is equally no love lost for the 43-year-old and twice-bankrupt Braxton these days. In her most recent bankruptcy filing of Oct. 6, the list of those she owes money to include American Express, Tiffany & Co., Neiman-Marcus, the Four Seasons Hotel and AT&T. It also includes a slew of unpaid medical bills, including some from Cedars-Sinai Medical Center where she was treated for a serious heart condition.  But when it came to media coverage, those medical expenses got overlooked in favor of the evidence that she lived a life of luxury until she couldn't climb out of the hole she dug for herself.
Showing up at the Miami game all blinged out didn't help her cause in the public eye. And seemingly oblivious to the criticism, a few weeks later she talked to Us Weekly about how her new Pilates regime is helping her cope with the stress of owing up to $50 million in unpaid debts.  The magazine also said she admitted peeking at a Hermes Birkin bag that was being auctioned off at a charity fundraiser. "I have two already, but I kind of want to see!" she said. Consider this little gem of a quote to be a basket of rotten tomatoes ready to be thrown her way.
Without question, sympathy has given way to disdain for those who find themselves overextended because they can't stop whipping out the plastic, says Olivia Mellan, a psychotherapist who specializes in money conflict resolution and runs the moneyharmony.com website.
The recent years of financial turbulence have caused everyone to rein in their spending and the well of public tolerance for those who don't -- especially celebrities, our cultural heroes -- has just run dry.  Braxton, Mellan says, was given a "second chance" with her first bankruptcy in 1998. "And she blew it."
Heidi Montag"The Hills" star Heidi Montag went from living in a $35,000-a-month beach rental in Malibu to living off her in-laws in their guesthouse. She publicly pleaded her case by saying Hollywood expects its stars to live in a fashion that often outpaces their earnings. This, from the woman who had 10 plastic surgeries in one day and spent $4,000 a day for nursing care and bandage changes.
But Montag and her on-again/off-again spouse Spencer Pratt at least are now talking the budget talk, if not walking the walk. Pratt told Life & Style magazine that they were both "immature" and worried "about the famous part instead of the actual business part." They admit to blowing through a $10 million fortune and say they are now without a home and are considering filing for bankruptcy.
But at least Pratt added, "We don't want sympathy. We did this to ourselves and feel like idiots." Amen.
Keeping up with the Joneses -- even the Hollywood Joneses -- is simply no longer a competition over who can acquire the most things. To prove your value, it's far better to brag about what you save, not what you spend. A Gallup Poll released in October showed that lower- and middle-income Americans' daily spending was at its lowest level since Gallup began to track it in January 2008.
Timothy BusfieldFormer "West Wing" actor Tim Busfield, having experienced an expensive divorce from his long-time wife in 2007, was unable to sell his Malibu canyon view home -- even at $1.25 million.  While he works pretty steadily, his divorce wasn't the most amicable. He and his wife were unable to agree to price their 2,400-square-foot home competitively, or as real estate agents like to euphemistically say, "under-market."
As a result, the market dropped lower while they held firm on their price (originally listed in 2008 at almost $2 million) until they simply went upside down on their loan.
Divorce rates have fallen in this recession for one reason: If you can't afford one household, you sure can't afford two. Couples who used to stay together for the sake of the children are now staying together for the sake of the mortgage.
While adoring fans have always managed to forgive celebrities' marital transgressions and substance abuse issues -- and even Mel Gibson's anti-Semitic tirades -- overspending, it seems, may turn out to be the deadliest sin in a Hollywooder's career.
More from CreditCards.com: