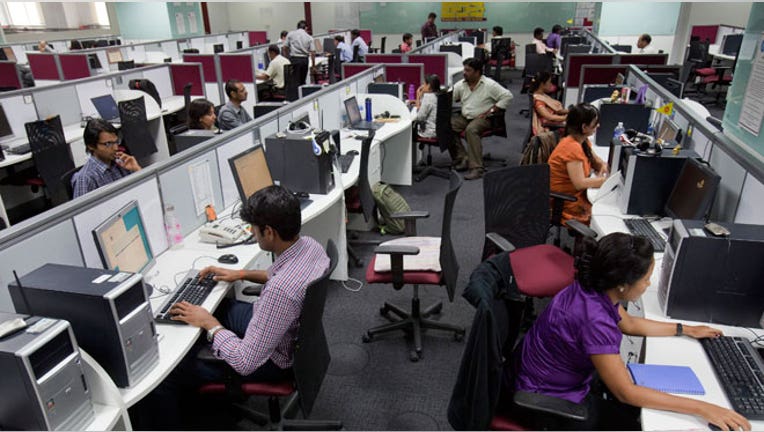 America has become such a work-obsessed society that we tend to shun the notion of taking a break, even when we really need one. The way I see it you have five great opportunities each week to pull yourself aside and do those things you need to do for yourself. Here are a few ideas:
Take a Walk Outside – If you work in an office chances are you don't get up and move your body nearly enough. Regardless of how green your space is, the office can get pretty stuffy. A quick dose of sunlight and fresh air is the perfect elixir for the mid-day blues. Even if it's a tab bit chilly!
Find a Quiet Spot – For the introverts out there lunch can be a great excuse to get away from the bustle of the office and do a quick recharge. What better excuse for some alone time than heading off for lunch. Find some place quiet where you know your colleagues likely won't find you and be sure to keep it a secret.
Go to the Gym – Depending on your schedule and the nature of your work, lunchtime can be a great opportunity to go for a little exercise. Most offices these days have gyms or at the very least some sort of agreement with a local gym for discounts and perks. Getting the blood flowing with a light mid-day workout may just be the jolt you need to get re-energized!
Meditate –The workday can get so hectic that we sometimes lose ourselves in the chaos of the moment and forget to stop and take a breath. A simple 5 or 10 minutes of deep breathing exercises or a guided meditation podcast can make a huge difference. Meditation is really about clearing the mind and resetting your brain, so what better time than the middle of the day to break for a little meditative reset.
Warm-up Your Network – Building and maintaining your professional network is critical to success in any line of work. However, finding the time to keep those connections warm can be tough, particularly if you are a new parent. I always carve out time in my day to peruse LinkedIn (NASDAQ:LNKD) and ping any connections who may be having a birthday or work anniversary. Now with LinkedIn's mobile app you can do it all while standing in line at your local deli.
Reconnect with an Old Friend – What better way to break-up the day than to have quick bite with an old friend. Remember, your personal life needs tending to just as much as your work-life, so be sure to take the spare time you have and use it to fulfill your personal needs.
Connect with Someone New – I used to work in an office of 3,000 people, so it was pretty much the norm to not recognize most everyone in the elevator. Our workplace interactions can be so fleeting that we really never actually get to know the people we spend most of our days with. When you don't really know those you interact with it's easy to dehumanize them and take them for granted. Take some time to get out of the office, grab a sit down lunch and get to know your coworkers.
Enjoy Your Food – Finally, if you are a foodie and really the experience of dining than lunch should be about having lunch! Treat yourself to something you enjoy that fits with your diet. If you have a favorite place or a particular food you enjoy make sure to go and enjoy it at least once a week. You only live once!