Card Networks Join in Social Media Contest Fun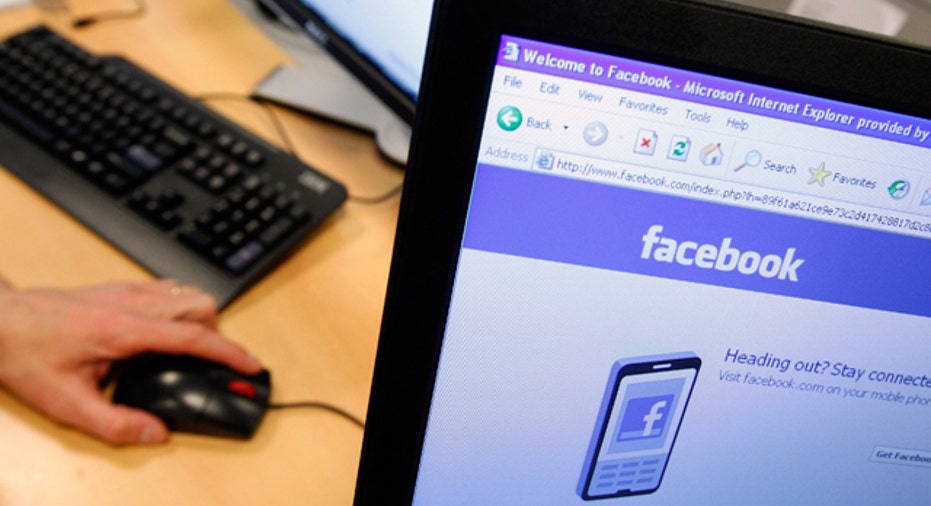 Next time you log onto your favorite social media portal, check out your credit card company's page. You just might find a fun contest, cool promotion or tips to help you get the most rewards bang for your credit buck.
"The cool thing about social media is it allows people to connect with who and what really matters with them in an immediate way," says Suzanne Stull-Lazo, social media and brand manager at Discover. "Consumers get to make an impact on how we do business with them," she adds.
See some of the "like"-worthy promotions your favorite credit card companies are offering via social media right now, and get connected ...
The campaign: MasterCard's "Check in to the Ballgame" The prize: Two VIP tickets to a 2011 Yankees game How it works: MasterCard's "Check in to the Ballgame" promotion recently rolled out as part of its "Priceless New York" campaign, in which customers are encouraged to explore what's great about the city. The contest uses location-based technology by asking users to check in at famous New York landmarks in which old Yankee Stadium seats are found, such as The New York Stock Exchange or Katz's Deli. All fans have to do is scan the QR code (or Quick Response code, which looks like a square barcode and can be read by your smart phone) on the seat and check in using Facebook Places, and they enter into a drawing to win two luxury 2011 Yankee tickets.
The contest runs through Aug. 31, 2011. A total of 37 winners for each of three separate entry periods are/will be selected. There's still time to enter the final entry period ending August 31  to win tickets to the Yankees' home game on September 4.
"The goal behind Check in to the Ballgame is to give New Yorkers, and visitors to the city, an opportunity to interact with the iconic seats of the old Yankee Stadium in a very 21st century way," says Julie Hogan, vice president of consumer marketing at MasterCard Worldwide.
You can learn more about "Priceless New York" via the MasterCard website, as well as on Facebook and Twitter, and look for similar promotions in other cities coming soon.
The campaign: Discover "Works of Art, Acts of Charity" contestThe prize: $5,000, $2,500 and $1,000
How it works: Discover just wrapped up its second annual Works of Art contest in which people were invited to create and upload their original card designs, this year using an American Spirit theme. The top 50 designs were chosen by online votes, and the finalists were judged by Discover. Grand prize winner Marcus David Martinez received $5,000, with $2,500 and $1,000 prizes going to the second- and third-place winners, respectively. What made this year's contest unique, however, was that for every 10 votes received, Discover donated $1 to Operation Homefront, a nonprofit organization providing assistance to military families and wounded servicemen and servicewomen. A total of $35,694 was pledged.
Partnering with a charity makes this contest more meaningful, says Stull-Lazo. "It's a chance to reach out to new card members, and it's exciting to see all of the new designs and engagement we've gotten."
The Works of Art contest comes on the heels of another successful social media campaign called "Feel the Earn," in which cardholders used Facebook to share their advice and tips for maximizing their card rewards. Not only did customers learn some great strategies, but they had a chance to win rewards and cash prizes.
The campaign: Visa "Memory Mapper Facebook App" and "Trip of a Lifetime" contestThe prize: $100 Visa Gift Card (Memory Mapper); $100,000 (Trip)
How it works: Visa's Facebook page now features a tab linking to its "Memory Mapper" Facebook application -- a video editing program where visitors can upload photos and videos, enter the addresses of where the action took place, and choose a music soundtrack. Memory Mapper then incorporates Google maps technology with your content to create a multimedia travelogue. Each day in August, five lucky winners who upload Memory Mapper will win a $100 Visa gift card.
Also accessible from Visa's Facebook page is a big money giveaway that ties into Visa's memory-making and travel theme. Visa cardholders who register for the contest will be entered to win $100,000 to put toward their "Trip of a Lifetime" any time they use their Visa card at participating merchants between now and Oct. 31, 2011. And it's a straight-up cash prize, so the winner can use however he or she wishes.
Visa fans on Facebook are having fun with the theme by sharing their getaway fantasies. More than 1,500 comments were already entered as of press time. As an added bonus, Visa also writes you a check for $44,390 to pay taxes on the prize.
"Travel planning and booking is inherently an online and increasingly social experience," says Alex Craddock, Visa's head of North America marketing, which is why these particular campaigns revolve around celebrating the experience of travel, while creating brand affinity for Visa. "With a solid understanding of consumer behavior and online consumption patterns, we've created a compelling social media tool that helps consumers share their travel experiences with friends and family in a new, interesting way."
The campaign: Amex: "Link, Like, Love" campaignThe prize: Shopping deals and discounts
How it works: American Express is tapping into the things their card members "like" on Facebook to connect them with shopping deals and discounts. By using the AmEx "Link, Like, Love" Facebook application (accessible as a tab on American Express Facebook page), a personalized dashboard will be generated and customized for each user with deals and content from an array of partner merchants from Whole Foods to Lord & Taylor. The cool part is that the customer doesn't have to print out or show a coupon at the point of sale online or in-store; once registered, a cardholder's credits will be directly applied to their AmEx card account.
Shari Forman, director of online communications and social media, calls "Link, Like, Love" a first-of-its-kind application on Facebook. "We want to go where our card members are to deliver unique experiences and value," she says. "As we continue to transform our business in the digital space, we're focused on three key areas -- value, relevance and experience."
Although contests like those above are fun, the true power of social media is to ability to communicate directly and in real-time with every person who posts or tweets with the company, says Stull-Lazo. "We really do find that to be the most exciting part of engaging," she says. "It goes beyond the transactional and customer service nature of the business to create relationships."